France | CAMAC residency | call for artists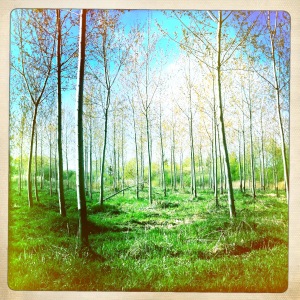 [caption id="attachment_10657" align="alignright" width="300" caption="Image: Lucy Stevens"]
[/caption]
Three bursaries are available from the Ténot Foundation for professional artists  (one each for visual arts, music and creative writing) to spend 2 months in residency at CAMAC Art Centre in France.
Camac (the Centre d'art - Marnay Art Centre) and the
Fondation Ténot
offer each year a residency bursary to one visual artist, one writer, and one musician/composer, in order to create new career prospects for artists.
Camac, a multi-disciplinary creative centre
, is located in the village of Marnay sur Seine, near Paris and offers a unique environment for visual artist, writer or musicians. Camac aims at fostering communication and creativity among individuals and groups working on the evolution of ideas or realisation of works. Visual artists, writers and composers/musicians of established ability are invited to apply. Further requirements for application include willingness to conduct workshops or make a presentation of his/her work to the public.
Working knowledge of French, English or Spanish is required.
The recipient will be requested to contribute a work to Camac's permanent collection. The selection of applicants for a two months residency will be based on project proposals.
The deadline for application is 20 June 2011.
Take a look at the
Pigeon Post
blog created by UK artist Lucy Stevens who was in residence at CAMAC in 2011, with sound recordings and images from the environment.