Finland | Ateljé Stundars residency programme 2022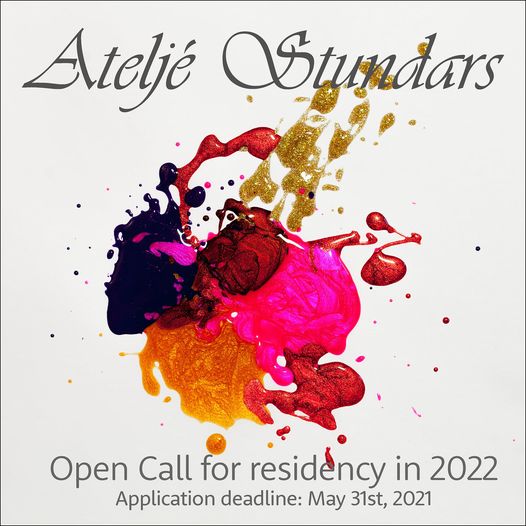 Apply NOW for participation in the Residency Program at Ateljé Stundars in Solf, Korsholm (Finland) in 2022. This Residency Program is open for professional artists who seek a unique opportunity to combine their artistic work with outreach activities.
Ateljé Stundars, run by KulturÖsterbotten, operates in conjunction and close co-operation with an open-air museum and centre of culture and art, the Stundars Museum, in the village of Solf in Korsholm, Finland. We offer our Guest Artists a peaceful rural environment with an excellent chance to concentrate on the creative process.
Our location and the facilites we offer are excellent for visual artists, painters, photographers and other artists who seek a peaceful place to concentrate on their work. Many of our artists have found great inspiration in the Stundars environment and in the surrounding nature.
We provide our artists with a studio and an apartment, both rent-free. The studio, right in the heart of the Stundars Museum area, is an excellent place to work for instance for a visual artist. The two-bedroom apartment just a stone's throw away from the studio is fully furnished and equipped. There is only one Guest Artist staying with us at a time.
We expect our artists to join us with a solid work plan and a strong motivation to fulfill it. We strongly encourage all our artists also to engage in out-reaching activities and arrange artists talks, work shops, open studio events, exhibitions et cetera, both for the artist community in the region and for the general public. We expect all our Guest Artists to deliver at least one (1) Artist Talk (digital), either to fellow artists and/or art students or to the general public, during their time at our residence.
We expect our artists to pay all their travel expenses to and from our residence as well as their living expenses while staying with us – the grant of 11 Euros a day is for artist's supplies and materials only. We also expect our artists to have sufficient health insurance.
Application deadline: May 31st, 2021