Eurasian Creaspace Networking | Open Call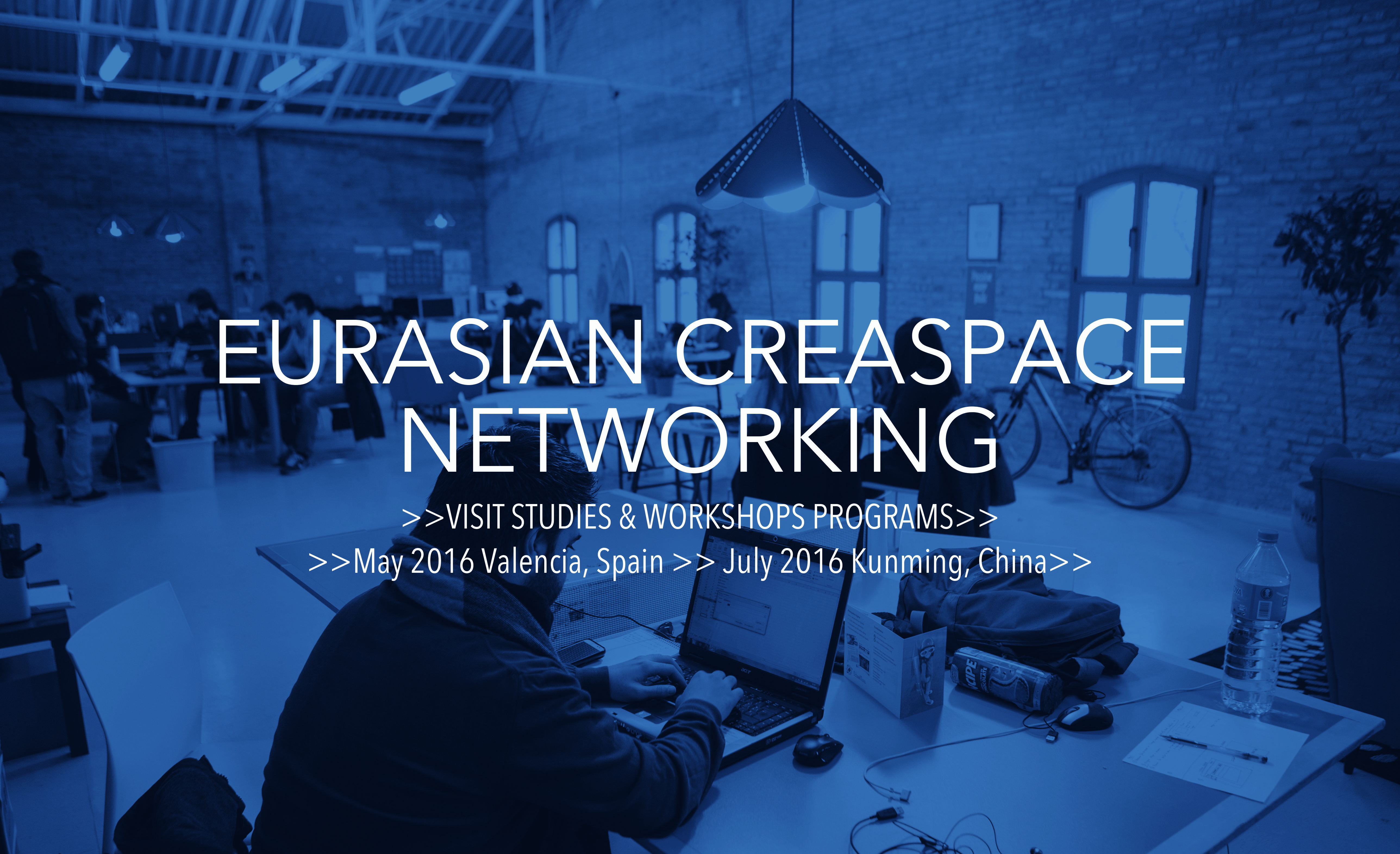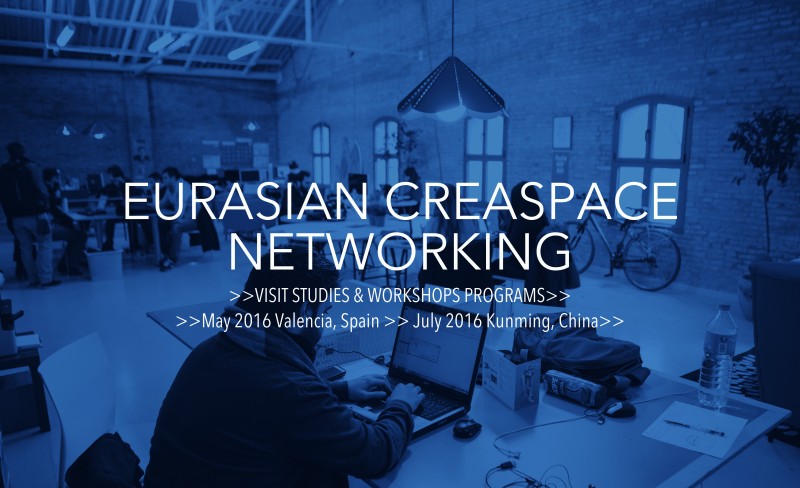 Eurasian Creaspace Networking (ECN)
is one of the projects selected this year through
ASEF Creative Networks
. A joint project of the Culture Industry Institute, Yunnan University (China) and Econcult, University of Valencia (Spain), it focuses on local formal and informal,
small and mid-size spaces in the cultural and creative industries
as cultural planning approach, and aims to tackle this change of local cultural planning approach and the emergence of small creative spaces as a consequence.
ECN will organise two activities including
study visit and round-table workshop in Valencia (Spain) and Kunming (China)
this June and July respectively. Participants from Asia and Europe will be selected to join activities for sharing experience and exchange ideas about managerial practice of small-and-medium-scale creative space that they serve, which will form our case studies to contribute to the best practice guidance for local cultural and creative space for social and economic innovation as the outcome of project.
ECN is seeking qualified
 participants from Asia
 to join the European session in Valencia (Spain)
 on June 28 – July 1, 2016
. Participants will participate in a two-day study visit to local creative spaces in Valencia city, and a full-day workshop; they will give a 30 minutes presentation about innovation and governance of local creative space that they serve as case study; they will also have many chances to establish networks with their European peers through the visits, social events and other programmes that ECN offers.
The space should be:


Any geographical space, except virtual digital space, which holds and incubates any kinds of creative activities and/or enterprises, creative activities are referred by UNCTAD's classification of creative economy;


Any creative space, in broad sense, should be small and medium scaled (not a park or cluster, but it can be a hub); it can take both formal and informal organizational form and infrastructure;


Any creative space should locate at the Asian member countries of the Asia-Europe Meeting (ASEM); countries from Greater Mekong region and Southeast Asian are preferred;


Any creative space, which has willingness to establishing networks with European counterparts and to sharing its managerial experience and practice.


The participants should be:


Any manager, cultural actor, residential artist, entrepreneur, who works for or from above creative spaces;


Have sufficient knowledge of English to communicate;


Nationals of one of 51 member countries of the Asia-Europe Meeting (ASEM)


Submission deadline:
March 30, 2016
The results will be announced by April 15, 2016
See the detailed call here:
http://ecn.econcult.eu/ 
More questions please contact:
eurasian_creaspace_networking[at]outlook.com