Compeung Artist in Residence | Chiang Mai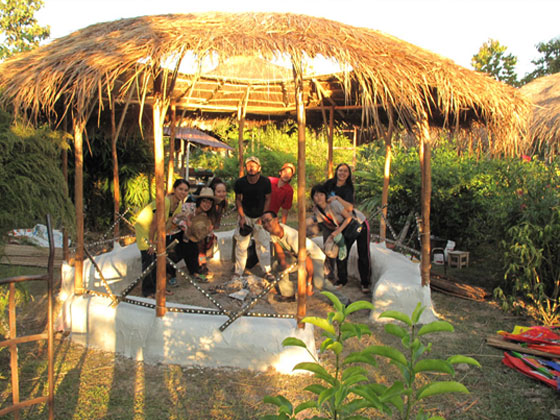 The
ComPeung Artist-in-Residence Programme
is looking for local and international artists to live and work with the residency team and the local community. Interested artists are encouraged to apply by sending a preliminary art proposal or project.
The residency provides basic living and working space in a rural tropical area. The main house has a basic bathroom and a shared kitchen. Two separate artists houses are also available with 1 or 2 bedrooms, an attached studio or open air working space, and a bathroom. Running water and electricity are available throughout the facilities. Internet access is available through GPRS mobile networks. Computers are not available on site.
The maximum duration for the residency is 1 month at a fee of 30000 Baht/month (approximately 720 Euros) which includes accommodation, studio, 3 meals per day, and transportation to/from Chiang Mai International Airport.
2 grants
are made available once a year.
To apply please submit the following documents (open deadline):



Curriculum Vitae (2 A4 pages)


10 - 20 portfolio images, sound, video/animation files and/or ppt file edited up to 20 min max. All files must be saved in PC compatible formats.


Additional material: Video tapes (PAL), printed images, catalogs, press clippings, books are optional and can be sent as hardcopies by mail.


Compeung is an open playground for dialogues, alternative contexts, experiments, explorations, and mutual learning. Its goal is to develop and expand into a network of artists and art organizations at a local, regional and international level.
Source: Compeung
Image courtesy of Compeung