China | 6th Tao Hua Tan artist retreat and painting residency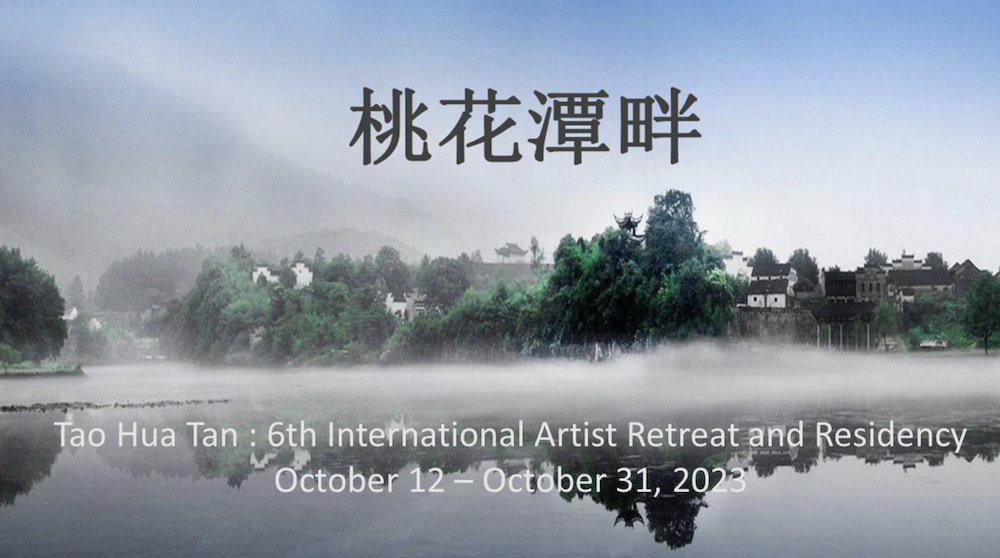 Applications are now open for the 6th edition of the Tao Hua Tan Artist Retreat and Painting Residency, 12–31 October 2023 in Anhui province, China.
This opportunity allows artists to engage with both traditional and contemporary Chinese culture through their artistic practice. The invited participants are free to choose the subject, style, and technique of their work during their stay on the location. Throughout the residency, participating artists are expected to create a minimum of 3 artworks for the organiser's collection.
The residency will end with an exhibition of the works produced in Tao Hua Tan and an "open day" reception for the press, collectors, critics, gallerists and the general public. The catalogue book of the residency will be produced by the organisers.
Eligibility
Artists of any age and nationality are welcome to apply. Please note that each artist is responsible for covering the cost of their round-trip tickets from their home country to Shanghai, China. There will be 40 national and international artists selected.
What is provided
The organiser will cover the costs of daily meals, accommodation, and local transportation for the duration of the retreat and painting residency. Necessary creation sites, tools, and materials will be provided to participating artists. Additionally, this opportunity offers the chance to expand international network and the possibility of exhibiting in China.
Tao Hua Tan residency guidelines
Deadline: 5 August 2023