Call for Papers | Thinking Reality and Time through Film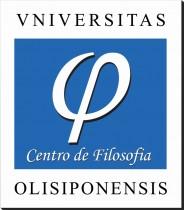 International Lisbon Conference on Philosophy and Film
invites you to submit 
proposals for its event titled Thinking Reality and Time through Film to be held between 7th to 10th May, 2014 in 
CFUL - Centro de Filosofia da Universidade de Lisboa
h
osted by the Faculty of Letters of the University of Lisbon 
and the GoetheInstitut Lisbon.
 About the Conference theme -
Papers are invited  to reflect on reality and time by asking for the ontology and essence of film. In this context the double-questions of time and space, motion and matter, life and death, finitude and infinity, multitude and authenticity are proposed to be the centre of the conference themes. The following list of topics intends to be suggestive of the papers that could be a part of the event -
Film and time
Ontology of the moving image
Metaphysical filmworlds
Limits of film: Infinity, death, nothing and reality
Speculative realism and film
Accessing the Real through film
Filmmakers of the time-image
Effects of reality: Realism and film
After the conference the authors of some selected papers will be invited together with the keynote speakers to include their paper in a book edited by CFUL titled, 
"Thinking Reality and Time through Film"
.
Submission Information:
Each abstract (300 to 400 words) must contain the title of the paper, author(s), affiliation, short notes on CV (max. 150 words) and email. Please also add 4 to 6 keywords. The conference main working language is English, but we admit French or German proposals in exceptional, justified cases.
Please submit your proposals to: 
philosophyfilm2014@gmail.com
Deadline is the  
31st October, 2013
.
For further suggestions or comments, contact
filmtimereality@gmail.com