Call for papers at Technarte 2011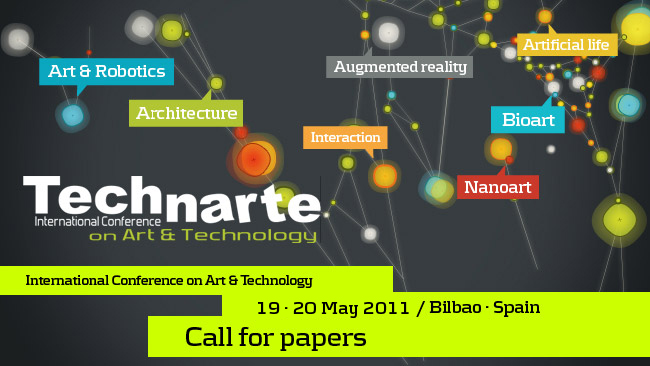 [caption id="attachment_6315" align="alignright" width="300" caption="Technarte 2011, Bilbao, Spain"]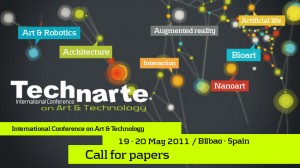 [/caption]
A call for papers is open for
Technarte 2011
, inviting applications that explore the combination of art and technology as an essential part of contemporary lives.  Technarte is a unique conference that merges art and technology.  In 2011 Technarte will celebrate its 6th edition, on the 19th and 20th of May at the Euskalduna Conference Centre and Concert Hall in Bilbao, Spain. Technarte offers artists and technical experts a chance to be part of the Conference and promote their artistic and technological projects in this forum. The forum is constituted of artists and experts in technology from all around the world. Virtual reality, interactive architecture, artificial life, nano-art, robotics or augmented reality, are some of the diverse and innovative subjects that constitute the program of Technarte this year.
Technarte will take place in Bilbao, Spain on 19
th
and 20
th
May 2011.  Artists and experts of Centres of Technological Research and professionals from the worlds of art and technology (researchers and developers of art centres and research labs, professionals of museums, universities, etc.), will be present for a great networking opportunity.