British Council East Asia Regional Programme Lead - Arts & Creative Industries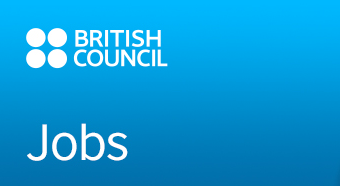 The British Council is looking for a Regional Programme Lead - Arts and Creative Industries to join its team in East Asia to lead work on key agreed programmes to deepen the cultural understanding between the UK and the region.
The post holder will be expected to contribute to the strategy, planning, reporting and communication, in collaboration with the Director Arts and Creative Industries East Asia and Director Arts NEA. As the Programme Lead, you will have the opportunity to build strong links with our British Council arts colleagues in the UK and East Asia as well as other business and supporting units to ensure the programmes meet required cultural relations, business and operational objectives, increased profile and impact and that programmes are run to the highest standards of project management.
You will be accountable for developing a full understanding of the British Council's wider Arts and Society portfolio to identify and communicate how and where programmes could make an additional, useful contribution in terms of cultural relations impact. You would need to develop trust-based relationships with key partners, network-organisations, opinion formers and stakeholders to promote these programmes. In this newly created role, you will also be providing support to the East Asia regional arts team in collating audience and financial data necessary for decision making and reporting as well as supporting research on partnership development as well as market insight for current and new programme development.
To be considered a successful candidate for this post, you must have a broad knowledge of Arts and Creative Industries, experience with working in an international context or different cultures and a strong track record of applied programme management. You should possess good knowledge of evaluation methodologies and the ability to write effectively for a variety of different audiences. We are also looking for candidates with a proven ability to communicate with and work as part of a geographically dispersed team and experience in effective programme communication. Candidates must hold a University degree or equivalent professional experience.
Please note that shortlisted candidates are expected to attend the interview either face-to-face in Singapore or virtually on 8 June 2018.
Enquiries about the post can be sent to the East Asia Regional Recruitment team (EA.Recruitment@britishcouncil.org.sg) based in Singapore.
For further information please see the detailed Role Profile on British Council job portal.
Start Date: ASAP
Location: Flexible / Singapore (Depending on where the successful candidate comes from)
If you are interested in applying and feel that you are suitable for the role, please apply before 23 May 2018 (23:59 UK Time).