Beijing | Chinese Music studies conference - call for papers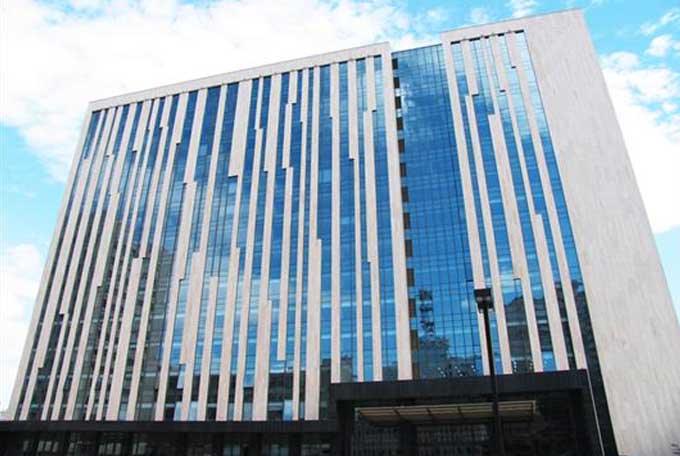 1st Call for papers: Contrasts and Convergence in Chinese Music – 2nd International Conference on Contemporary Studies of Chinese Music in a Global Perspective
Institute of Musicology, Central Conservatory of Music, Beijing, 26–28 November 2021
Following the success of their first joint meeting in September 2019, the Institute of Musicology at the Central Conservatory of Music (CCOM) in Beijing , and CHIME (the European Foundation for Chinese Music Research) will jointly organize a second international conference on the topic of 'contrasts and convergence in Chinese music' from 26 to 28 November 2021 at CCOM in Beijing. Due to continuing travel hazards related to the Corona pandemic, this meeting will be held partly online, and partly as a physical event, taking place at CCOM in Beijing. Participants currently based (or carrying out research) in China can join the event in person in Beijing. Other participants from abroad are welcome to contribute to this event via the internet.
The conference will focus on realms of modern Chinese composition, and of compositions for Chinese traditional instruments. It will take a wide and comprehensive perspective on the achievements of Chinese contemporary musicians and composers, both at home and abroad, and it also aims at exploring current cross-cultural encounters and musical exchange between China and the West.
The field of Chinese composition will be approached from a global perspective, bringing together scholars and musicians from many different backgrounds, with the aim of stimulating new insights, valuable ideas and succesful future cooperation.
The Institute of Musicology at CCOM is an academic key research institute under auspices of the Ministry of Education of China. CHIME is an international platform for researchers of Chinese Music, operating from Europe, but active with meetings and music festivals worldwide.
The first meeting, in Beijing in September 2019 resulted in a formidable array of research papers, and a wonderful line-up of concerts. To further promote the development of Chinese musical culture and facilitate communication and exchange between musicians and scholars from all over the world, we hope to bring together Chinese and Western experts in these realms.
We look very much forward to this second installment of the conference on 'Contrasts and Convergence in Chinese Music'. We aim at further deepening the understanding of contemporary Chinese professional music creation and of Chinese traditional musical culture and would jointly like to arrive at visions of future developments in these relams.
The details of the upcoming meeting are as follows:
I. Date: November 26th - 28th, 2021
II. Venue: the Central Conservatory of Music, Beijing, China
III. Main Topics
1. Research on composition techniques with Chinese characteristics.
2. Research on Chinese traditional instrumental music composition.
3. Research on Chinese contemporary musicians and musical works.
4. Research on the dissemination and cultural blending of Chinese and Western music.
5. The future path of Chinese professional music composition.
IV. Abstract. Researchers and research students of Chinese music are kindly invited to submit an abstract for a 15-minute presentation. The languages accepted in the conference are Chinese and English; you are free to present in English or in Chinese, according to your own preference. But we kindly ask you to submit an abstract about 300 words in Chinese and in English, and to do so before 15 October.
V. Conference Form:
A registration form for the conference can be found on the Chime website. Participation in the conference is free and without charge. Please supply all the data requested, and send your registration and abstract plus a good quality portrait photo (format: bigger than 1 MB) to our contact person, Mrs Zhong Chenchen, email: yyxyjs@ccom.edu.cn, and submit your abstract (c300 words) in Chinese and English before 15 October.
The organizers will invite a Programme Committee to evaluate the abstracts and select the participants. The evaluation results will be announced on the webpage of the Institute of Musicology of the Central Conservatory of Music (www.ccom.edu.cn or www.iom.ccom.edu.cn) before 25 October.