Barcelona | VII International Conference on Cultural Policy Research | call for papers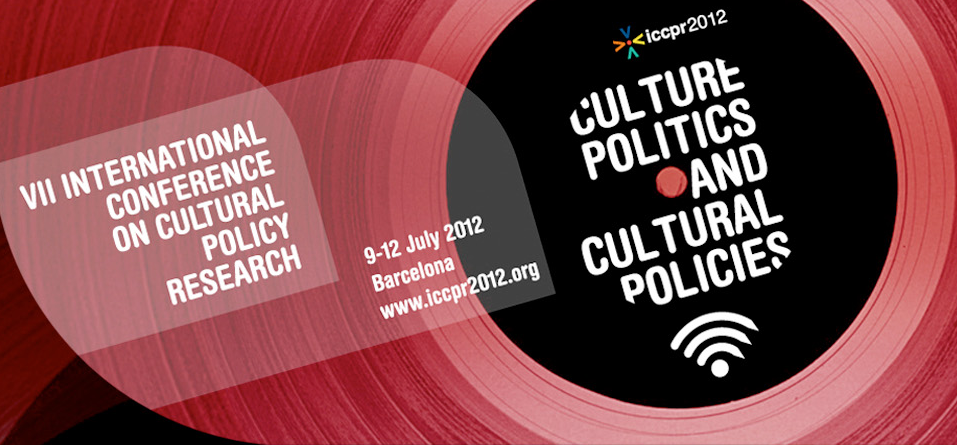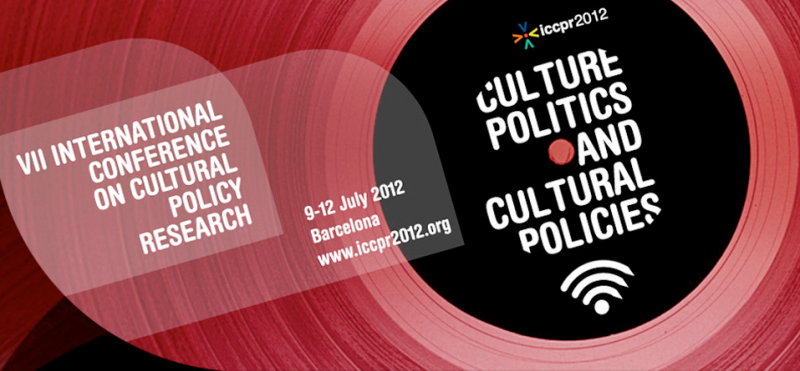 ICCPR2012 (International Conference on Cultural Policy Research) will be held 9-12 July in Barcelona. A call for papers on various cultural policy topics - send abstract proposals by 23 January.
For the ICCPR2012 we invite proposals for panels and individual papers on the study of cultural policy and the relationship between culture and politics broadly defined. A panel is defined here as a session on a specific topic having some committed participants: a chair, 3/4 presenters, and a discussant. We encourage proposals in the widest range of disciplines, provided they make an original academic contribution to the conference theme.
Proposals based on research on cultural policy that is primarily 'instrumental' (such as market research) or on research designed for the purposes of advocating a preconceived institutional position will not be accepted. This does not exclude applied research of high academic quality.
You are invited to submit papers and panels on the following or related topics:
•  Cultural diversity and cultural policy
•  Media and politics
•  Digital culture and cultural policy
•  Cultural globalization and cultural policy
•  Implicit cultural policies
•  High culture institutions and the State
•  Cultural policy and development
•  Institutional policies and artistic reputations
•  The politics of memory
•  Comparative cultural policy: cultural policies in different regions of the world
•  Cultural policy models: policy transfers, learning processes and cooperation
•  Policies of cultural creativity
•  Culture, politics and big events
•  Cultural policies and cultural publics
•  Cultural industries and cultural policies
•  Artistic agency and politics
•  Politics and cultural objects
•  Cultural practices and political mobilization
•  Heritagization
If you are interested in submitting a proposal for an individual paper, please connect to our website:
http://iccpr2012.m-anage.com
and fill the submission form by
January 23rd 2012.
The proposal must not exceed 500 words (excluding bibliography) and should include the following:
•  Research questions that the paper will address to
•  Methodological approach
•  Description of what is original about the research
In addition, an illustrative bibliography should be included, and will demonstrates knowledge of relevant literature.
The ICCPR 2012 organized by the Centre for the Study of Culture, Politics and Society (CECUPS), University of Barcelona, in collaboration with the International Journal of Cultural Policy, is intended to address the challenge of rethinking cultural policy analysis from the broader parameters of the relationship between culture and politics. From an academic and interdisciplinary perspective, open to both the social sciences and humanities, this conference will discuss the various aspects of the relationship between culture and politics.
The Barcelona conference will involve the participation of reputed scholars from all over the world. It will be an occasion of great interest, both for the high international level of the meeting as well as for the fact that the event will be held in Barcelona, a very accessible and attractive city.