Association for Cultural Economics International conference - call for papers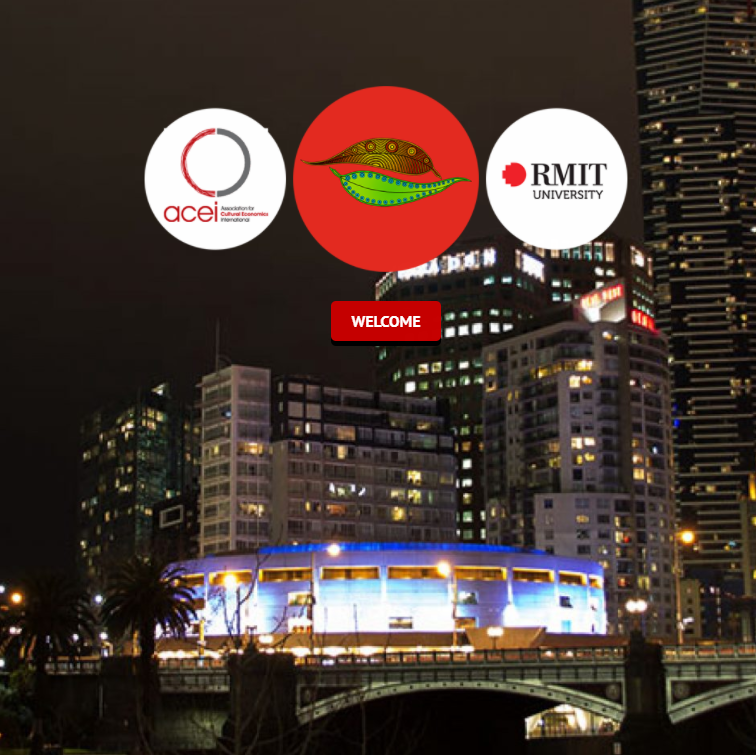 The Association for Cultural Economics International (ACEI) invites you to attend its 20th International Conference on Cultural Economics to be held at RMIT University in Melbourne, Australia from Tuesday June 26th to Friday 29th, 2018. The call for papers is open.
ACEI2018 aims to provide a forum for discussion on a range of issues impacting the arts and culture and for the first time the conference will also address issues related to sport. The conference brings together a range of academics from a number of disciplines that share an interest in empirically motivated research on topics related to the arts and culture such as creative industries, creative cities, art markets and artistic labour to name a few. The conference also welcomes the insights and contributions from professionals, arts practitioners, policy makers and arts administrators in developing a fruitful dialogue that connects theory with practice.
For the contributed paper sessions, submission of papers (in English) on any aspect relevant to cultural economics will be considered. Submissions are also welcome from different disciplinary perspectives that share an interest in empirically motivated data driven research involving aspects of the arts and culture. While it is expected that full papers will be provided prior to the conference, initial submissions in responding to the Call for Papers is on the basis of an abstract only.
Relevant topics include (but are not limited to): artistic labour market, arts market, arts organizations, creative clusters and urban development, creative cities, cultural entrepreneurship and business, creative industries, cultural policy, cultural tourism, culture and development, digital creative economy, funding the arts, food and wine, globalisation and culture, heritage, Indigenous art and culture, performing arts, sport economics, valuing art, visual arts and more.
Proposals by scholars who wish to organize a contributed session are welcome, provided that the papers in the session do not come from the same research centre, organization or university. Arts administrators, business practitioners, consultants, and policy-makers with an interest in economic related issues and empirically motivated research concerning this field are encouraged to attend the conference to share their views on the interactions between the practices of the cultural sector and economic analysis.
Please note abstracts must not exceed 500 words. As the corresponding author and intended delegate you must also include in the form your name, mailing address and e-mail address, affiliation and position held. If your submission is co-authored you will be able to add details for additional authors where this is necessary. Also you should include keywords (up to five). Abstracts should be submitted before January 31st, 2018.