ASEF supports the Film Restoration School Asia 2013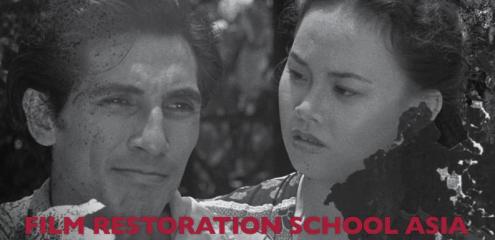 The Asia-Europe Foundation (ASEF) will support a six day Film Restoration School from 18 to 23 November 2013
, organised by the
National Museum of Singapore
, in collaboration with the
Cineteca di Bologna
, L'Immagine Ritrovata and Martin Scorsese's
World Cinema Foundation
. The initiative will
 provide film preservation and restoration training to help safeguard our shared cinematic heritage.
Since 2007, the Cineteca di Bologna and L'Immagine Ritrovata laboratory – in collaboration with FIAF, ACE and UE MEDIA Plus Programme – have hosted the Film Restoration Summer School in Bologna, Italy to foster and promote understanding and shared knowledge in the field of film restoration and preservation. Over the past five editions, 175 participants of different nationalities have attended this program. Building upon the tremendous success of the summer school, the Cineteca di Bologna, L'Immagine Ritrovata, World Cinema Foundation and National Museum of Singapore have joined together to bring this new programme to Asia.
The six-day programme will be held in Singapore and will include screenings, lectures and practical hands-on lessons, conducted by experts from around the world and the staff of L'Immagine Ritrovata. The programme's goal is to address the current issues surrounding film preservation and restoration while providing participants with practical training of current restoration and archival best-practices.
Applications are open until September 20, 2013. Click here to register!
The World Cinema Foundation (WCF) is a non-profit organization founded by Martin Scorsese and dedicated to the preservation, restoration and dissemination of neglected and deteriorating films from around the world
The National Museum of Singapore is the nation's oldest museum with a multi-perspective way of presenting history and culture.
Fondazione Cineteca di Bologna is a multifaceted mission place for film conservation, promotion, training, research, publishing.
Download programme
(PDF)