Aerowaves Twenty: Call for dancers based in Europe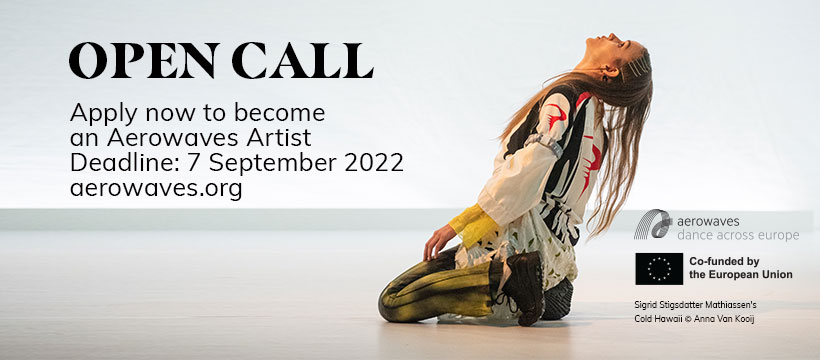 The Aerowaves network is calling for applications from Europe-based emerging choreographers for their yearly programme.
Each year Aerowaves selects 20 of the most promising emerging choreographers in Europe. Aerowaves promotes their work for a year, creating opportunities to perform with their partners. Choreographers apply to the programme with a short, finished work.
Everyone who applies to Aerowaves has the chance to have their work programmed by the partners of the network, whether or not they are selected as Aerowaves artists. Around 100 performance opportunities are guaranteed by the partners and supported by Aerowaves each year.
Should applicants be selected as one of the Aerowaves Twenty, their work will be promoted by Aerowaves via its website for one year. Participants may also be selected to perform their work at the next Spring Forward Festival in Dublin (Ireland), and by Aerowaves partners around Europe.
Eligibility
Applicants must be a resident in geographical Europe

Applicants must apply with only one work per year

The work must have been produced in geographical Europe

The work must be 15–40 minutes in length

The work must be finished and have been presented to the public

The work should be easily included in a double or triple bill and have simple technical requirements

Students and student work are not eligible

Previous Aerowaves applicants, successful or unsuccessful, may apply again with a different work
If selected for Spring Forward, a small fee is paid, plus expenses including travel, hotel and a per diem/hospitality.
Deadline: 7 September 2022