The 3rd Gwangju Biennale International Curator Course | call for application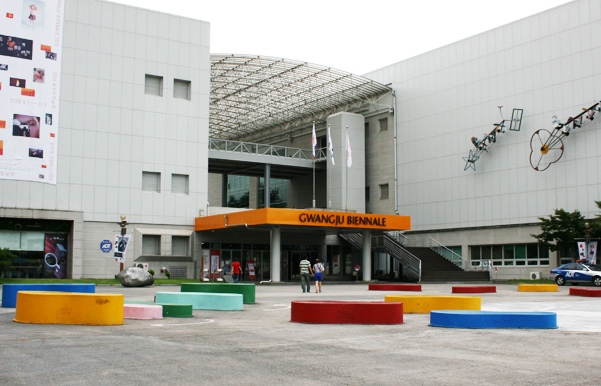 The Gwangju Biennale hosts its third edition of
International Curator Course
from August 8 to September 3, 2011. The course, which has attracted much attention from young curators across the globe since its inception in 2009, takes place in parallel with the Gwangju Biennale and the Gwangju Design Biennale.
This year, the course will include practice in preparation of the
4th Gwangju Design Biennale
which will start on September 2. The key subject of the course is the Exhibition as Communicative Space and will include: discussions about criticism and analysis of comprehensive phenomenon of how contemporary art, design, architecture, sound and performance, and publications as dominant art forms of visual culture adapt, co-exist, and conflict with market system; the course will reflect upon creative responses to conflict and crisis versus problems of value judgment on today's market-led cultural phenomenon and cultural movement, and the role of curator as a cultural translator and mediator between the two; and exploration of alternatives for ecological health of increasingly globalized art and culture.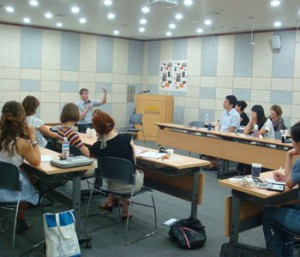 The course will be delivered in English. Participants will have the opportunity to take part in the process of installation and preparation for the biennale as assistants of artistic directors and curators. They will make group presentations in the final week before guests including biennale participating artists and curators. Visits to museums, galleries, and artists' studios in Gwangju and Seoul are also scheduled.




The Gwangju Biennale will grant tuition and accommodation to participants during the entire course in Gwangju. Participants will be responsible for their roundtrip airfares to Gwangju and living expenses during their stay in Gwangju. Since the course aims to give young curators opportunities to receive in-depth training, an age restriction has been set at 35 and under.


The application must include:


Application form (download from www.gb.or.kr)


Curriculum Vitae


Motivational statement illustrating the applicant's interests and explaining the reason for application (1,000 words max.)


A copy of the most relevant published texts and reports of realized curatorial projects


Send your application by email to curatorcourse@gb.or.kr