2011 China International Poster Biennal | call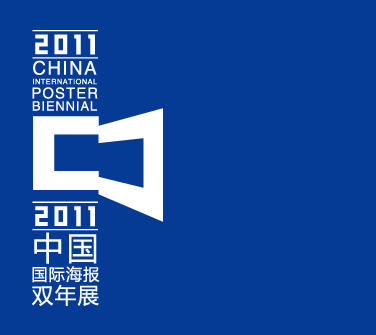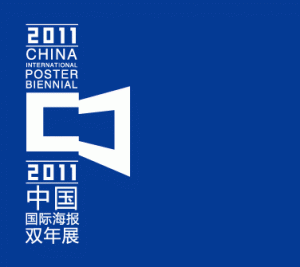 The
5th China International Poster Biennal
(CIPB) is an exhibition that showcases the most recent poster designs from around the world and will be held in October 2011 in Hangzhou. It was launched in 2003 to provide an communication platform for graphic designers and design educators while simultaneously tracking the evolution of the international graphic design scene. The event is organized by the
China Academy of Art
and has been recognized by the Chinese Ministry of Culture as a means to promote cultural exchange.
The CIPB poster competition is now open for submissions in the following three categories: cultural posters, public service announcement posters, and commercial posters. There are no entry fees for this competition.
Entry rules


All posters must be created after 25th Jun. 2009. All posters must be printed works of offset, silk-screen or digital. Ink-jet or hand drawing works are not qualified.


Size of works: no smaller than 36.4cm x 51.5cm (14.3 inches x 20.3 inches) and no larger than 120.0cm x 180.0cm (70.9 inches x 47.3 inches).


The participants should be requested to fill in a label in block letters or type-written. A copy of the label must be fixed with adhesive tape to the lower-right corner on the reverse of each poster.


Entry forms must be enclosed in a sealed envelope along with the posters. The participants should be requested to fill in an entry form in block letters or type-written. An illegible entry form will cause disqualification of the entry. The personal details given on the form will serve later as valuable information in the CIPB 2011 catalogue. The entry form should be signed by the participant.


There is no limit to the amount of entries. One series work will be accounted as one.


Each work in duplicate, but mounting is not required.


The works should be packed in a safe and practical manner to avoid any damage during transport. The organizers do not take responsibility for any damages of works in transport.


The posters must be sent as printed matter of a non-commercial value statement. Please do not include the price of your submission on the postal declaration or invoice. The organizers will not undertake any customs clearance.


Entries will not be returned. Judges and their family partners and their business partners can not participate in the competition.


All the participants should provide electronic documents. All the images should use the format of TIFF-CMYK with 350dpi in A4 size. The electronic document should be sent to the mailbox: cipb2011@163.com. Please create a new folder for every project, and name it following the rule 'Title - Designer - Country - Number'.


Download entry form
For inquiries
The 5th China International Poster Biennial
BOX 38#, Xiangshan Campus of China Academy of Art
No.352 Xiangshan Zhuantang Town,
310024 Hangzhou,
P.R.China
Tel: +86(571)87200266 | +86(571)87200236
Fax: +86(571)87200266
E-mail: 
cipb2011@163.com