16th Angkor Photo Workshops 2020 | for emerging Asian photographers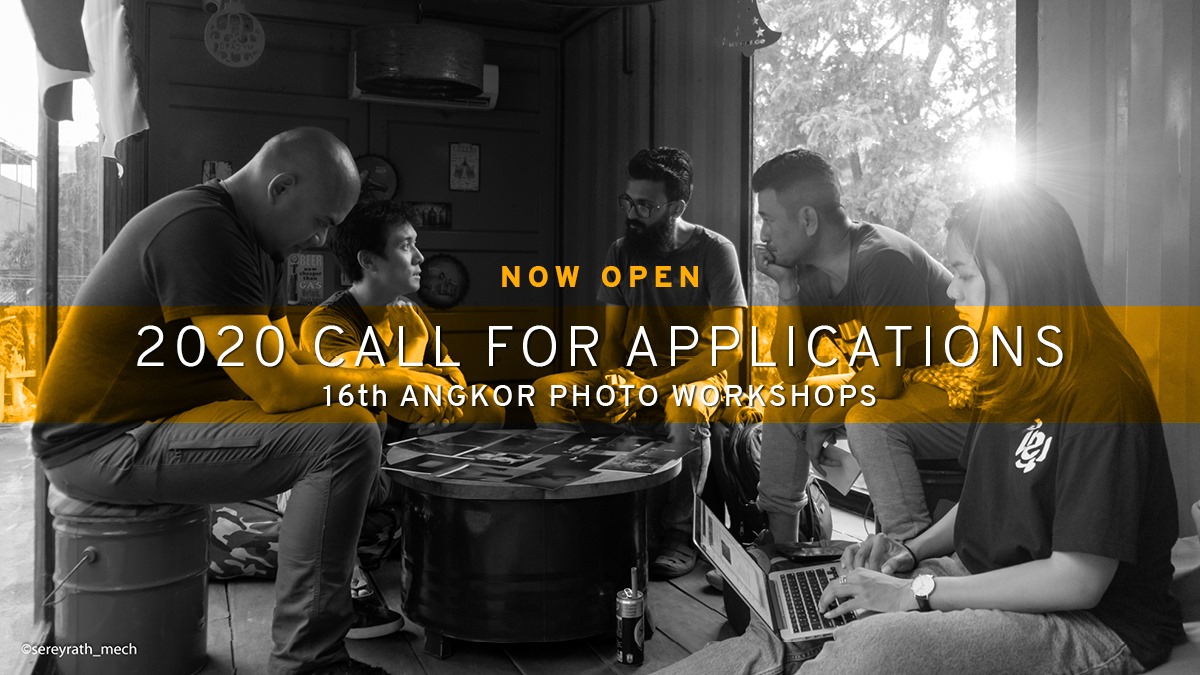 The 16th Angkor Photo Workshops is now open for applications! Apply to join us from 17-28 November 2020 in Siem Reap, Cambodia. The workshop is for selected emerging Asian photographers who want to develop their craft and deepen their story-telling skills.
Open to photographers of all Asian nationalities, with no age restrictions. Application is free.
Are you an Asian photographer looking to challenge your relationship with your craft while developing your visual storytelling skills?
The Angkor Photo Workshops is an annual tuition-free professional workshop for Asian photographers. The workshop experience aims to nurture each individual's unique vision and approach to the medium of photography.
We support all forms of storytelling, and our workshops are open to all photographers of Asian nationality, with no age limit.
Through our open call for applications, 30 participants from across Asia will be selected by our tutors to join the intensive workshop in Siem Reap, Cambodia.
WHO CAN APPLY
The workshop is open to all aspiring photographers of Asian nationality, with no age limit. It is open to students as well as professionals working either full-time or part-time as photographers.
The workshop is conducted in English, and you will need to have your own digital camera and laptop with basic photo editing software.
We are grateful to have as tutors renowned professional photographers who volunteer their time and expertise to be a part of this educational initiative and experience. Find out who the 2020 Tutors are here.
Closing date: 22 July 2020
COVID-19 SITUATION UPDATE:
Please do take note that we are keeping tabs on the situation with the pandemic. Your health and safety is our top priority, and we are also monitoring travel advisories within the Asia region.
As the situation develops, the workshops may be modified or cancelled. All applicants will be informed by email of any updates, and we will ensure that sufficient time is provided for travel arrangements.