from - to
04 Nov 2016 - 13 Nov 2016
Yangon | MEMORY! International Film Heritage Festival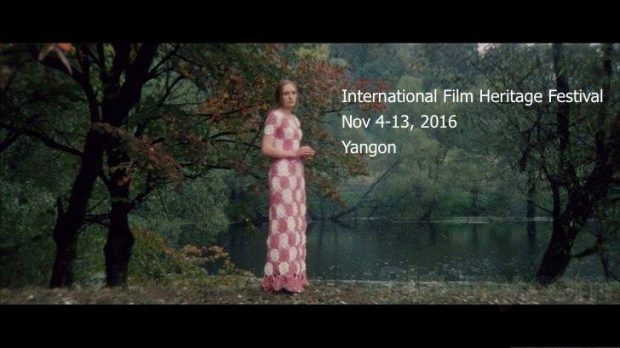 MEMORY! International Film Heritage Festival was created in 2013, continuing the tradition of the very few existing festivals entirely dedicated to the classics. The 4th edition takes place in Yangon 4-13 November 2016. MEMORY! is the sole international event entirely dedicated to film heritage in Asia and the most notable cultural event in Myanmar.
Programme: 
In 2016, alongside the main rubric, this year themed
Journey(s)
, the 4th edition will feature ten other sections such as
Myanmar Film Treasures
,
Flim-Flam in Flame Flims
, and
Jewels of Studio Canal
.
Conferences: 
MEMORY! offers a unique annual rendez-vous opportunity in Asia for film heritage professionals, students and scholars, with a 5-day program, from November 5 to 9, of conferences, debates and masterclasses featuring international guest speakers. Meeting the standards of an international film festival, the objective of MEMORY! is to enable open access to world film heritage, as a key part of the preservation of cultural memory and a source of development and enrichment.