World Bank article on 'Culture in the COVID-19 recovery'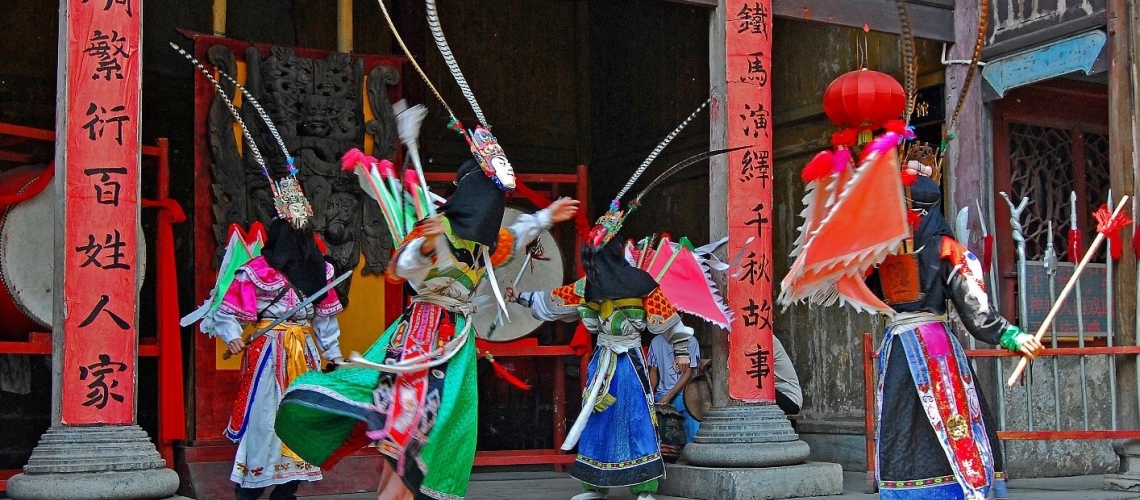 The World Bank blog has a wide-ranging and informative article on 'Culture in the COVID-19 recovery: Good for your wallet, good for resilience, and good for you' by Sameh Wahba, Ernesto Ottone R and Rana Amirtahmasebi. Some extracts follow - please read the full article.
The COVID-19 pandemic has drastically impacted the arts and culture sector around the world. With museums, cultural institutions, World Heritage Sites, and other historic monuments closed, communities are deprived of culture as well as significant revenues. At the height of the global lockdown, 90% of countries had closed their World Heritage properties.
The medium- and long-term implications are significant as many natural and cultural World Heritage sites rely on tourism revenue to carry out conservation or archaeological work. The upkeep of certain cultural sites and institutions could be in jeopardy. In addition, in some places, there has been an uptick in poaching and looting. Museums have been particularly affected by the pandemic; 90% closed their doors during the crisis and as many as one in eight may never reopen again. The cancellation of national and local cultural and religious events—such as festivals, rituals, and varying forms of traditional practices—has had a direct impact on communities and their social fabric and cohesion.
The dip in cultural tourism is economically straining territories that were once thriving from the influx of tourists.
----
As experienced in several countries, reduced security can elevate the risk of theft of artefacts in cultural sites and illegal activities in natural heritage areas.
Countries and communities are taking action. After the Indonesian Heritage Trust (BPPI) sounded the alarm, Indonesia began setting up an assistance program to support the cultural organizations facing hardship due to closures. In South Africa, professional artists petitioned the government to access their studios during the strict lockdown imposed by the government. The country's biggest cultural event, the National Arts Festival (NAF), has moved online, drastically impacting ticket sales. Meanwhile, in Australia, performance and exhibition venues have shut down with little or no notice, artistic programs and activities have been cancelled, and hundreds of thousands of creative professionals have faced significant barriers to earning income.
But of all the sectors hit hard by COVID-19, why should policymakers care about the cultural sector? There is often a common misconception that arts and culture are a cost center that requires a steady stream of subsidies, which would divert scarce public money away from other more lucrative economic development sectors. Quite the contrary, this sector is proven to be a major contributor to the economy.
In 2013, creative industries around the world generated revenues of over $2 billion and employed 29 million people. The market for creative goods is estimated to be $508 billion as of 2015. In 2015, developing economies exported more than 250 billion creative products including design goods, fashion, and films. Top exporters included China, Turkey, India, Mexico, El Salvador, and Pakistan.
---
During the ongoing COVID-19 pandemic, arts and culture, like all other affected sectors of society and the economy, need government support to mitigate the negative impacts from the lockdowns and economic downturn, as well as to jumpstart the recovery process.
Many countries and territories are providing just that. In Croatia, the Ministry of Culture is supporting independent artists who have lost income due to COVID-19. In Hong Kong, the government's Anti-Epidemic Fund has allocated around $20 million through the Home Affairs Bureau to support the arts sector, of which over $6 million is allocated to the Hong Kong Arts Development Council to strengthen its "Support Scheme for Arts and Cultural Sector."
-----
A post-COVID-19 community should foster social inclusion, build accessible public spaces and civic institutions, safeguard all forms of cultural heritage, protect and support culture professionals, promote diversity, creativity and innovation, and integrate the arts and culture sector into its recovery and development.