What were the world's most visited museums and exhibitions in 2018?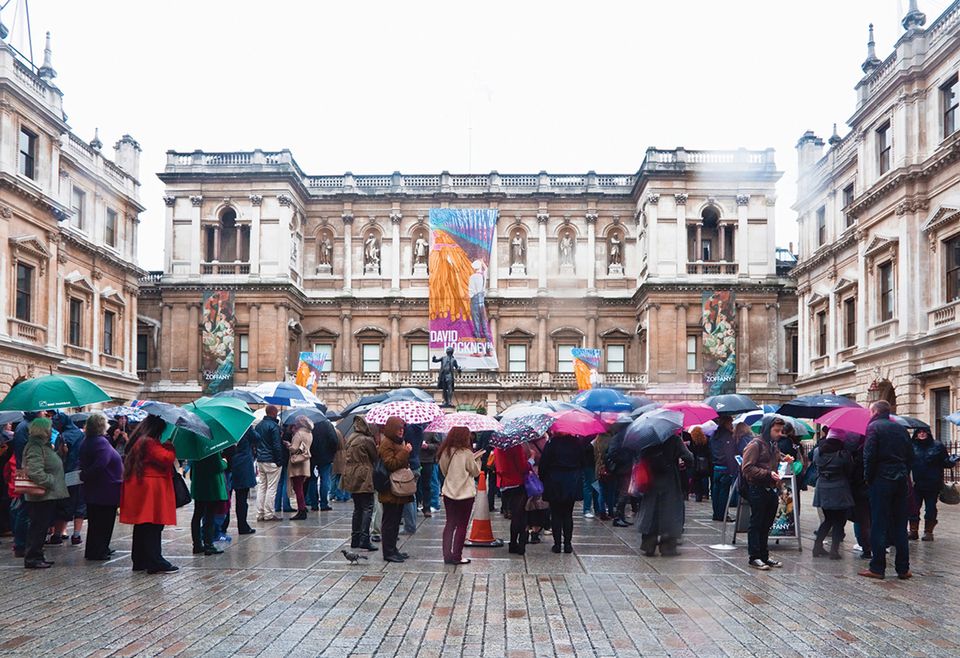 The Art Newspaper
has recently published the annual figures of the
most visited museums and exhibitions in 2018
, as well as
a set of lists of the most visited venues in specific categories
. Below is a list of some of the most relevant data.
Most visited museums
Once again, the
Musée du Louvre in Paris
tops the list of most visited museums in 2018, with
10.2 million visitors
. The figure was its highest ever, exceeding the 9.7 million people that had visited the museum in 2012. Similarly,
the National Museum of China, the Metropolitan Museum in New York and the Vatican Museums
kept their positions as second, third and fourth most visited museums in the world. ASEMUS member museums in the top 10 include the
British Museum
(6th) and the
Victoria and Albert Museum
(10th), both in London.
Most popular exhibitions
The
Metropolitan Museum of Art in New York
hosted 2018's two most popular exhibitions:
Heavenly Bodies: Fashion and the Catholic Imagination
was seen by nearly 1.7 million people, whereas
Michelangelo: Divine Draftsman and Designer
was seen by 700,000 visitors (almost 8000 per day). Following them was the exhibition of Korean artist Do Hu Suh at the
Smithsonian American Art Museum
, which had more visitors than the Michelangelo exhibition at the Met in total (1.1 million) but less on a daily average. The
Shanghai Museum
, an ASEMUS member, had five of the world's ten most visited exhibitions in 2018.
Specific categories
Among the other tables presented by
The Art Newspaper
, the following elements can be highlighted:
The exhibition Do Ho Suh: Almost Home at the Smithsonian Museum in Washington DC was the most visited exhibition in contemporary art, followed by the Higashiyama Kaii Retrospective 1908-1999 at National Art Center Tokyo. Guggenheim Bilbao had three of the six most visited exhibition, whereas the Centro Cultural Banco do Brasil in Rio de Janeiro had two of the most visited seven.
Guggenheim Bilbao also had the most visited exhibition in the Post-Impressionist and Modern category, through Chagall: the Breakthrough Years, and had two other shows in the top 10.
Following the Michelangelo exhibition at the Metropolitan Museum of Art, New York, which tops the 'Old Masters' category, an exhibition of Velázquez works at the National Museum of Western Art in Tokyo came second.
An exhibition presenting works of Russian realism, The Wanderers, at the Shanghai Museum, topped the 19th century list, followed by shows at Musée du Louvre and National Art Center Tokyo.
The Big Ticket category, which includes biennials and festivals, shows where the ticket covers entry to other attractions, and displays staged in a museum's main lobby, was topped this year by the fourth edition of the Dhaka Art Summit in Bangladesh. Also making the list was the Light to Night Festival at the National Gallery Singapore, an ASEMUS member.
Further information
For additional information about the
most visited museums and exhibitions in 2018
, please visit
https://www.theartnewspaper.com/analysis/fashion-provides-winning-formula
Results for additional
specific categories
are available at
https://www.theartnewspaper.com/feature/ranked-the-top-ten-most-popular-shows-in-their-categories-from-around-the-world
Additional
resources and analysis
can be accessed via
https://www.theartnewspaper.com/news/art-s-most-popular-exhibition-and-museum-visitor-figures-2018
Pictured above: queues at the David Hockney exhibition, Royal Academy, London, 2012. (Foto-Call/Alamy Stock Photo)