Virtual Crossovers e-residency: 2 arts journalists selected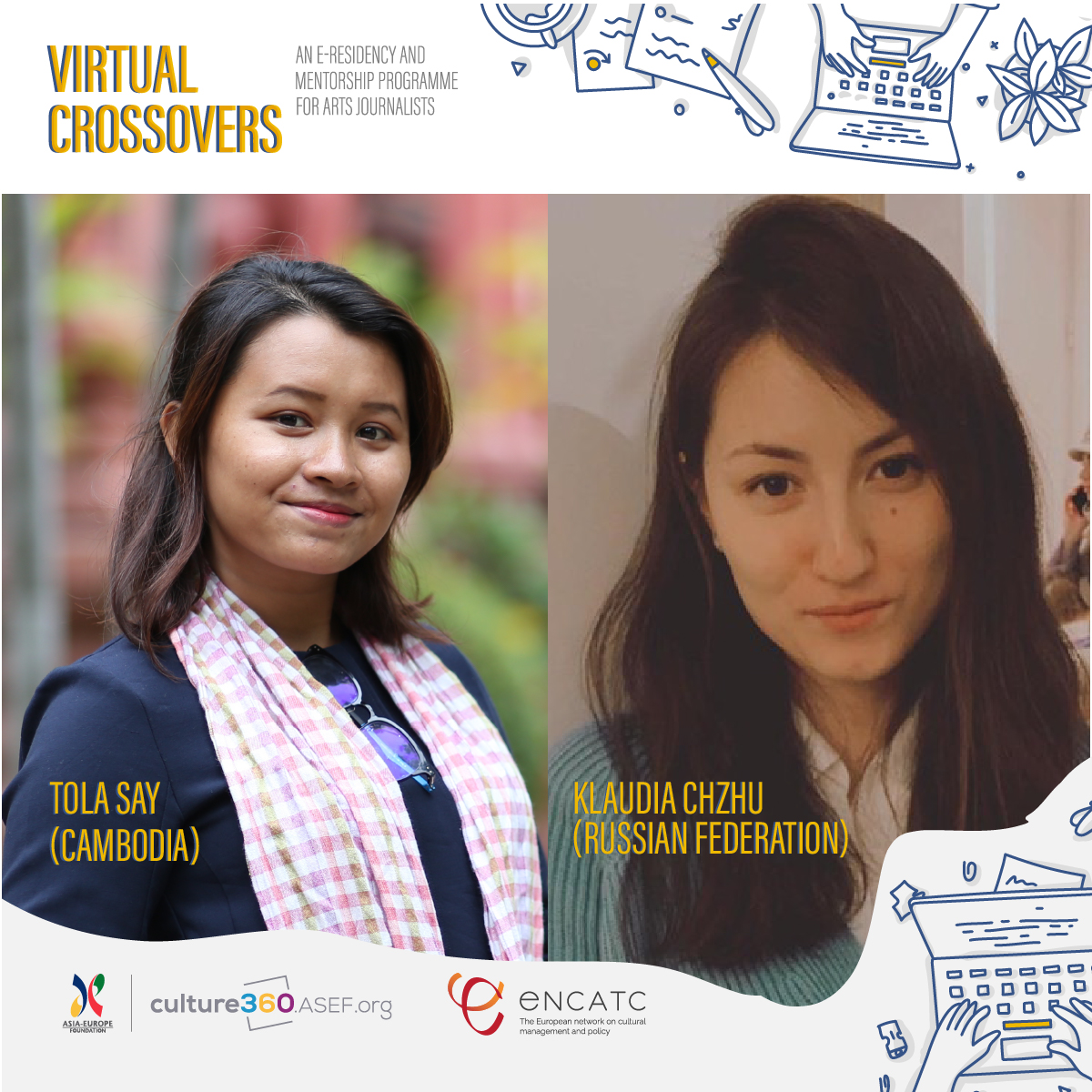 ASEF culture360 and ENCATC are pleased to announce the selected arts journalists that will take part in Virtual Crossovers e-residency.
Klaudia Chzhu from the Russian Federation and Tola Say from Cambodia have been selected from the 30 applications received over the month of March. Each selected journalist will work under the guidance of a mentor from the other region over the course of one month with the objective of writing a piece on the topic of cultural diplomacy between Asia and Europe. Each week, the 2 journalists will share their progress on culture360 Instagram channel.
Follow culture360 Instagram channel to get updates on the progress of the e-residency.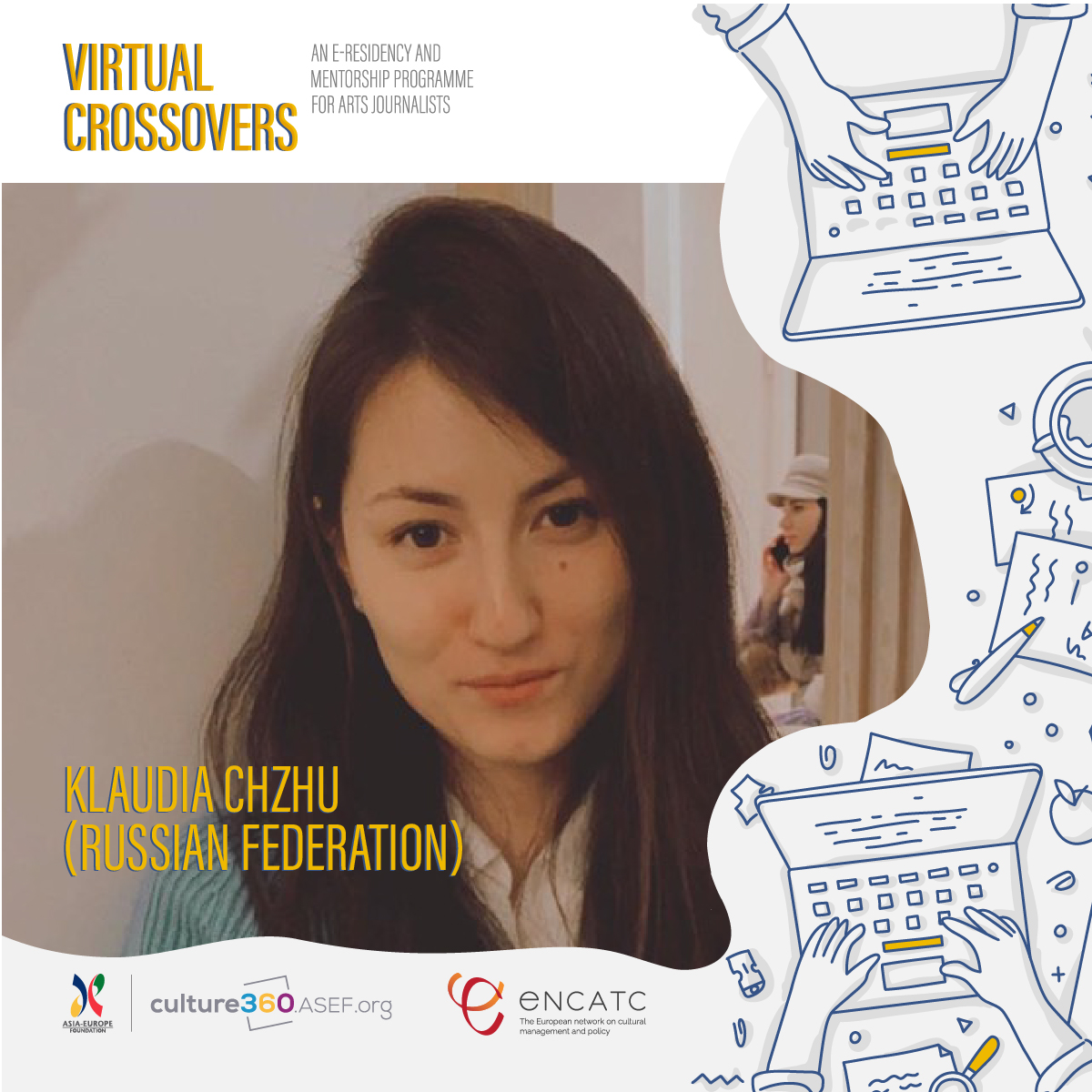 Klaudia CHZHU is an emerging arts and cultural manager from Russia. She studied History at the Moscow State University, specializing in Modern and Contemporary History of Europe and America, majoring in Sino-American relations during WWII. She holds MA in Arts & Cultural Management from Universidad Internacional de Cataluña (UIC Barcelona). Together with her master's colleague from Iran, Klaudia defended the masters' final project on Saving Cultural Heritage in times of conflict. After completing her study, she founded Art & Culture Inside, an online platform covering Contemporary Art and Cultural Heritage. Throughout 2021, Klaudia has been selected as one of the European Heritage Youth Ambassadors representing Russia and its cultural heritage by reporting for European Heritage Tribune, networking with other Youth Ambassadors and taking part in ESACH and Europa Nostra activities.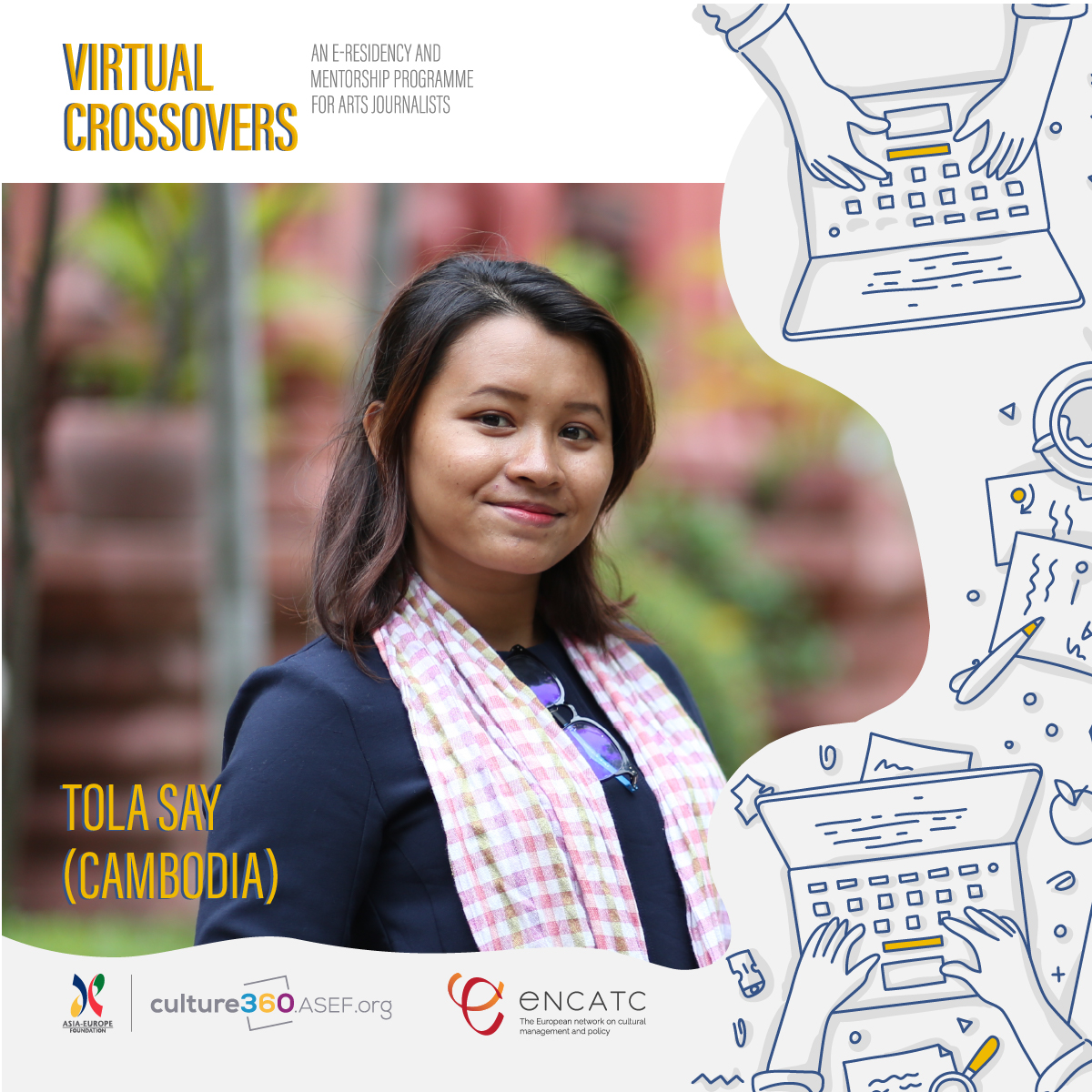 SAY Tola is a passionate writer and researcher of arts. She worked for Khmer Times from 2017 to 2019 during which she wrote about the arts scene in Cambodia. She was also on the core organising team for the 'Khmer Literature Festival' and 'Battambang Literature Festival' for three years. Her keen interest in arts and culture research saw her playing a significant role in 'Her Sounds' project as a coordinator in 2019. That year, she also became a resident researcher with Heritage Hub Residency at the REPfest New Traditional Music Festival. In 2020, Tola worked as a research assistant on an international project called "Documenting the instrument and instrument-making of Angkuoch, Cambodian Mouth Harp" as part of the Endangered Material Knowledge Programme. All these projects gave her the opportunity to travel throughout Cambodia to witness diverse arts and cultural practices in various communities.
Virtual Crossovers is a one-month virtual residency and mentorship programme organised by culture360.ASEF.org in partnership with ENCATC, the European network for cultural management and policy.