from - to
13 Feb 2012 - 16 Feb 2012
University of the Arts London | creative workshops in Hanoi and Ho Chi Minh City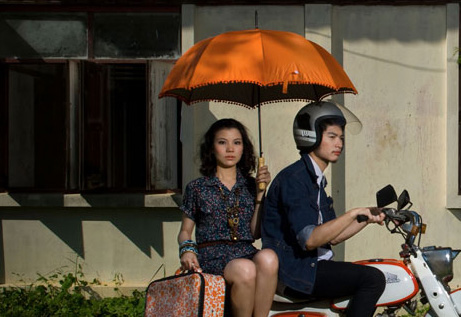 [caption id="attachment_19162" align="alignnone" width="461" caption="University of the Arts - London College of Fashion"]
[/caption]
The creative workshop with University of the Arts London entitled 'A human sanctuary in the heart of the city' will be held by the British Council Vietnam in Ho Chi Minh City and Hanoi. After the events, promising students may get the chance to be interviewed by UAL representatives for either Foundation or Undergraduate studying opportunities. Art portfolios should be brought to the interview.
The workshop is suitable for A-Level students, as well as Undergraduate and Postgraduate applicants, interested in portfolio/praxis-based art and design courses or non-portfolio based creative courses.
University of the Arts London (UAL) is one of the world's most prominent Universities for studying art, design, fashion, communications and performing arts. The reputation of UAL is also assured thanks to its constituent colleges - the Central Saint Martins College of Art and Design and London College of Communication.
SCHEDULE
Hanoi
Workshop: 18h00, Monday 13 February 2012 Movenpick Hotel, 83A Ly Thuong Kiet Street Interviews: 1330 – 1700, Tuesday 14 February 2012 British Council Hanoi 20 Thuy Khue, Tay Ho District To register please contact: British Council Hanoi Tel 04 3843 6780 (ext. 1995)
EducationUK@britishcouncil.org.vn
Hồ Chí Minh
Workshop: 18h00, Wednesday 15 February 2012 Norfolk Hotel, 117 Le Thanh Ton Street, District 1 Interviews 1330 – 1700, Thursday 16 February 2012 British Council Ho Chi Minh City 25 Le Duan, District 1 To register please contact: British Council HCMC Tel 08 3823 2862 (ext. 2501)
educationUK.hcmc@britishcouncil.org.vn