from - to
09 Jul 2018 - 14 Jul 2018
Trans Europe Halles Leadership Summer Camp 2018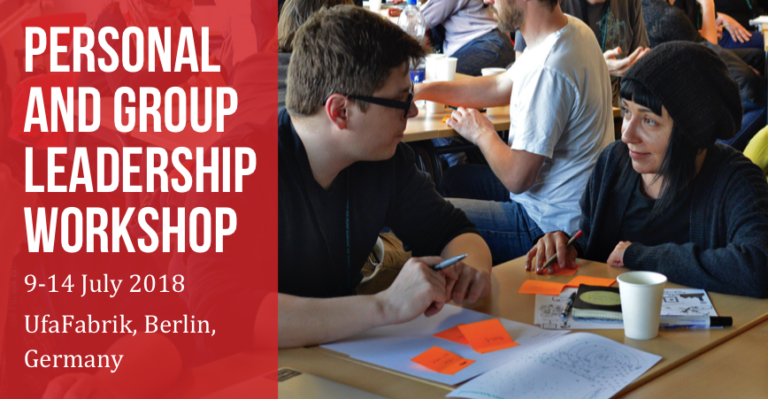 Trans Europe Halles invites arts and culture professionals to register for its professional development workshop - Personal and Group Leadership Summer Camp, held in Berlin 9-14 July 2018.
At Trans Europe Halles, we truly believe that leadership belongs to everyone within a community or organisation. For us, leadership is creating ownership, working through one's values, raising above polarisation, and listening to each other.
"The most important for us is that participants have a desire to achieve something with their community or organisation; they must be people who want to make a difference, bring about change"
Leadership starts with yourself. Listening to your inner self, your intrinsic values, your gut feeling, and your emotions is crucial to enhance your leadership awareness and skills.
We also believe that skillfully managed conflicts and differences can build a firmer understanding, a broader vision, and a deeper trust among people. By grounding our experience of "wholeness", we make space for growth within our body.
This programme is here for you to meet, in company of other like-minded leaders, new ways of exploring old themes that are important for us, professionals in the cultural sector. So you can find the strength and means to carry others along with you.
Instead of focusing on the management elements of leadership, we choose to offer five days spent on the core elements of encountering and enabling self and other.
Who should attend
Arts and cultural professionals willing to develop their leadership skills through empathy, courage and clarity in their dealings with themselves and others.
Take a look at the course programme and workshop leaders.
Basic information
Dates: 9-14 July 2018
Location: Berlin, Germany
Venue: ufaFabrik
Length: 5 days
This workshop has limited capacity: 16 participants max.
Admission fees
Early Bird fee (until 26 April 2018):
TEH Members and Associates: 500€
Other participants: 1.000€
Regular fee (after 26 April 2018):
TEH Members and Associates: 800€
Other participants: 1.200€
The Leadership Summer Camp 2018 is part of the project Factories of Imagination, which is co-funded by the Creative Europe Programme of the European Union.