from - to
30 Sep 2019 - 01 Oct 2019
Tampere | International Children's Culture Forum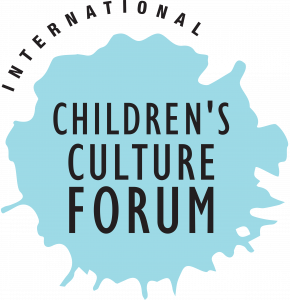 The first International Children's Culture Forum takes place in Tampere, Finland from 30 September to 1 October 2019. The theme is: Everybody's Business – Inclusion in Culture and Arts Education and Implementation of Children's Cultural Rights
REGISTRATIONS OPEN IN JUNE 2019.
Is culture and arts education inclusive? How do we implement children's cultural rights in different countries? What does the future of children's culture and arts education look like?
The first International Children's Culture Forum in Finland takes place in the city of Tampere in autumn 2019. The forum's aims are to widen international co-operation and to deepen the shared understanding of the value base of children's rights and their role in a well-functioning society.
We are expecting many interesting speeches, workshops and discussions on children's culture. One of the confirmed key note speakers for the forum is Dr. Charlotte Svendler Nielsen, an associate professor at the University of Copenhagen in Denmark. Her presentation carries the title Embodied and Intercultural Learning in Interdisciplinary Arts Education – Advancing Futures of Children in Multi-Cultural Schools?
Forum's parallel sessions will focus on the following themes:
Implementation of children's cultural rights: Arts and culture belong to every child
Inclusion in arts and culture education: arts and culture-based means in reducing discrimination, increasing participation and improving equality in society. Creating inclusive and accessible art education for children with disabilities and with special needs.
International co-operation in the field of children's culture and arts education and/or the role of children's culture in the European capitals of culture.
The forum is organized by the Association of Finnish Children's Cultural Centers in close co-operation with the City of Tampere, the Finnish Observatory of Art Education, The Association of Basic Education in the Arts and the Ministry of Education and Culture.
The event is hosted by the city of Tampere, a European Culture Capital 2026 candidate for Finland. The city will celebrate its 240th birthday on October 1st.
The Association of Finnish Children's Cultural Centers was founded in 2015 to promote professionally organized children's cultural centers in Finland. Nowadays the Association consists of 30 children's cultural centers and is an advocate for the importance and visibility of children's culture in everyday life. The member organizations have a strong tradition of reciprocal support within their network, and the Association further progresses it.