Slovak Cinema get noticed in Berlin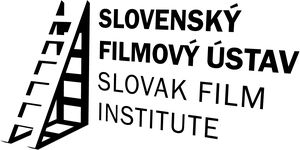 The English language newspaper the Slovak Spectator has published a feature article describing the successful participation of two Slovak films at the recent Berlinale which boosted the activities and international profile of the Slovak Film Insitute during the European Film Market.
"Our Central European Cinema stand at the European Film Market, which we traditionally share with our colleagues from the Czech Republic and Slovenia, was this year really swarming with film professionals who inquired both about the two movies screened and about the current state of Slovak cinema," [Alexandra Strelková from the Slovak Film Institute] told The Slovak Spectator. However, the buzz and excitement soon spread outside the market, too.
As highlighted in the article, the near future for Slovak cinema looks bright, with no less than 15 productions or co-productions expected to hit the local screens and other prestigious festivals.