ruangrupa selected as artistic directors for Documenta 15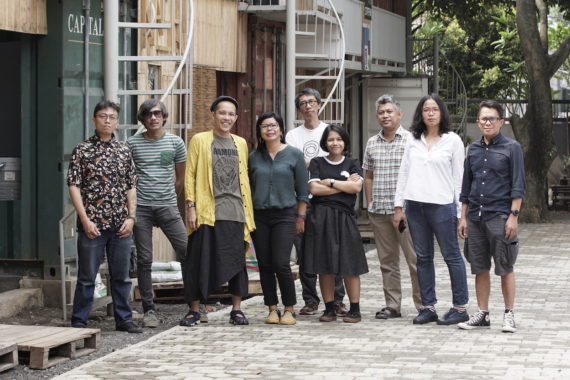 The Jakarta-based artist collective ruangrupa has been selected as the artistic directors for Documenta 15, which will take place in Kassel, Germany in 2022. It marks the first time the quinquennial event has been organised by an artist collective.
The Indonesia-based group was selected by Documenta's eight-strong 'finding committee', which includes Tate Modern director Frances Morris and Elvira Dyangani Ose, director of London's Showroom gallery.
Explaining their choice, Dyangani Ose and fellow committee member Philippe Pirotte (director, Staatliche Hochschule für Bildende Künste – Städelschule, and Portikus, Frankfurt am Main), said: "We have appointed ruangrupa because they have demonstrated the ability to appeal to various communities, including groups that go beyond pure art audiences, and to promote local commitment and participation.
"Their curatorial approach is based on an international network of local community-based art organizations. We are eager to see how ruangrupa will develop a concrete project for and from Kassel. At a time when innovative strength particularly stems from independent organizations active on the community level, it seems only logical to offer this collective approach a platform with Documenta."
Other committee members include Charles Esche, director of the Van Abbemuseum in Eindhoven, the artist and documentary maker Amar Kanwar, and Gabi Ngcobo, curator of the 10th Berlin Biennale in 2018.
Commenting for ruangrupa – an Indonesian word that loosely translates as 'a space for art' or 'a space form' – collective members Farid Rakun and Ade Darmawan said they would be taking a participatory approach for Documenta 15: "We want to create a globally oriented, cooperative, interdisciplinary art and culture platform that will have an impact beyond the 100 days of Documenta 15."
Read more on a-n news
Read more on The Art Newspaper
Image: © Gudskul Jin Panji