from - to
15 May 2019 - 18 May 2019
Rotterdam | Classical:NEXT 2019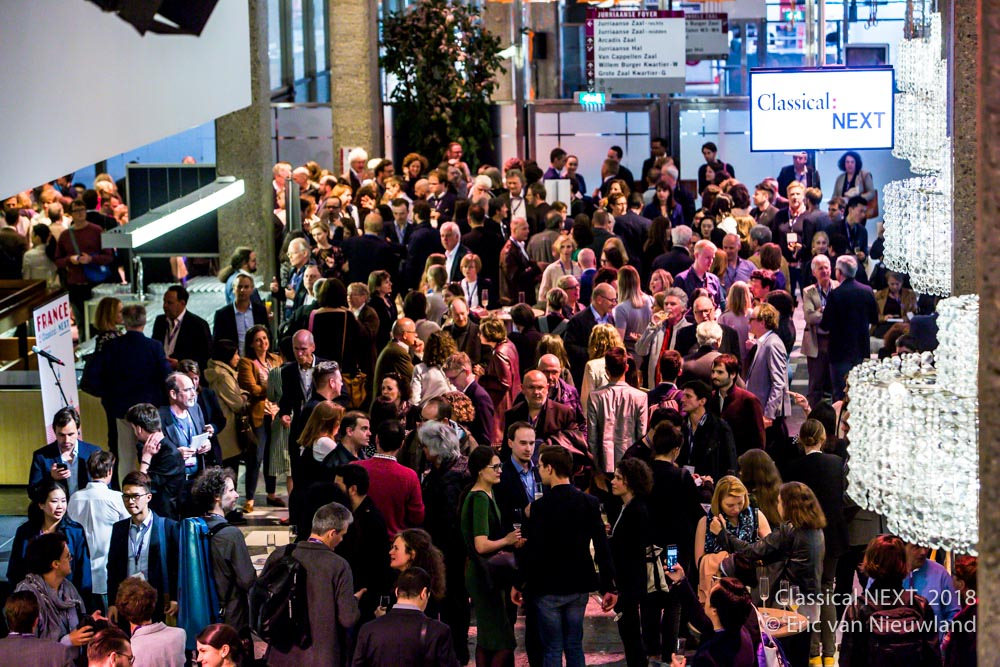 The 2019 edition of Classical:NEXT takes place in Rotterdam 15-18 May. Registration is open for this unique music meeting which is truly international and dedicated to classical and art music.
The mission of Classical:NEXT is to unify the global classical and art music scene, enabling it to work better together. Its focus is on innovation, increasing relevance and effectiveness in both business and creative aspects of the industry. In addition, Classical:NEXT aims to push for positive change within the professional scene as well as society as a whole. A unique music meeting...
…which is dedicated exclusively to classical and art music.
…which is truly international.
…where all sectors within the genre meet.
…which welcomes all approaches - traditional, experimental, major or niche.
…which addresses both the economic and the artistic aspects.
…which offers an open platform – the participants create the content.
The structure of Classical:NEXT consists of four sections – showcases, conference, project pitches and expo.
The conference section is set up to offer presentations, seminars, discussions, one-to-one and roundtable mentoring and other formats to help delegates keep up with changes, trends and innovations.
The expo exhibits the work of labels, publishers, agents, festivals, associations and others, and serves as a meeting point for all delegates.
Showcases are where artists and productions can be presented in a series of short concerts or video screenings, offering artistic directors, concert bookers, journalists and more a unique opportunity to gain an overview of artistic activity within a short space of time. From 2015 onwards, video showcases were complemented by project pitches so that a range of video projects, videos on larger scale projects and works-in-progress can be presented to the Classical:NEXT delegates.