from - to
02 Dec 2011 - 05 Dec 2011
Perth | Writing out of Asia | conference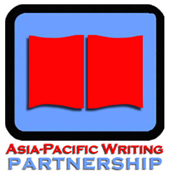 Registration is now open for The ASIA-PACIFIC WRITING PARTNERSHIP key event for 2011 'Writing Out of Asia' (Perth, 2-5 December), held in conjunction with biennial symposium on Asia-Pacific Literatures and Culture in the Era of the Digital Revolution.
Roundtables/Provocations on: Teaching Creative Writing in Asia, The Need for Translators, and Literature as a Bridge Between Cultures + READINGS by visiting & local writers + half-day WRITING WORKSHOPS
The event is hosted by THE WESTERLY CENTRE, UNIVERSITY OF WESTERN AUSTRALIA,  in conjunction with The 14th Biennial Symposium on Literatures and Cultures of the Asia Pacific Region 'Asia-Pacific Literature and Culture in the Era of the Digital Revolution' (4-7 December).
The Asia-Pacific Writing Partnership (APWP, or AP Writers) invites local and overseas writers and anyone interested in writing from or about Asia to join our Perth Roundtables — open interactive discussions led by provocative presentations from writers and teachers of creative writing. Presenters include  Xu Xi, Alvin Pang, Harry Aveling, Kate Griffin, Wendy Ella Wright, Isagani Cruz, Kyoko Yoshida, and others.