from - to
10 May 2014 - 20 Jul 2014
No Country | exhibition at CCA Singapore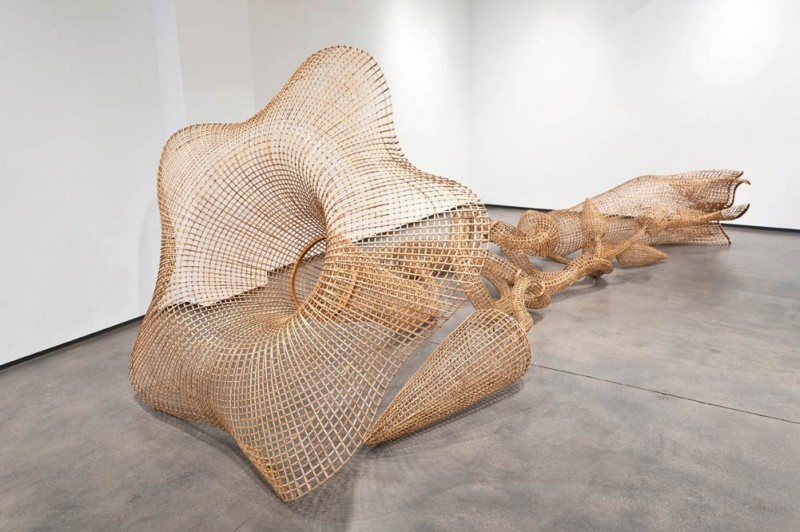 From 10 May to 20 July, the CCA—Centre for Contemporary Art in Singapore hosts
No Country: Contemporary Art for South and Southeast Asia
.  It is the first touring exhibition of the
Guggenheim UBS MAP Global Art Initiative
, a multi-year collaboration that charts contemporary art practices in three major geographic world regions. Presenting recent works by artists from the region, No Country introduces audiences to some of the most challenging and inventive voices in South and Southeast Asia today. No Country is curated by June Yap, Guggenheim UBS MAP Curator, South and Southeast Asia. The exhibition will feature artists and collectives from Bangladesh, Cambodia, India, Indonesia, Malaysia, Pakistan, the Philippines, Singapore, Thailand, Vietnam, and the United Kingdom, and presents works of an array of media, spanning from sculpture and photography to painting and video installations. No Country presents South and Southeast Asia in terms of transformation and trace, charting patterns of historical and contemporary influence within and beyond the region itself. The exhibition premiered in New York at the Solomon R. Guggenheim Museum (22 February–22 May 2013) and was on view at the Asia Society Hong Kong Center (October 30–February 16, 2014). It will be presented in Singapore at the Centre for Contemporary Art (CCA), a national research centre of the Nanyang Technological University (NTU), at Gillman Barracks, from May 10, 2014, to July 20, 2014.
The artists
in the Singapore presentation are: Amar Kanwar (India), Arin Dwihartanto Sunaryo (Indonesia), Bani Abidi (Pakistan), Navin Rawanchaikul (Thailand), Norberto Roldan (The Philippines), Poklong Anading (The Philippines), Reza Afisina (Indonesia), Sheela Gowda (India), Shilpa Gupta (India), Sopheap Pich (Cambodia), Tang Da Wu (Singapore), Tayeba Begum Lipi (Bangladesh), The Otolith Group (United Kingdom), Tran Luong (Vietnam), Tuan Andrew Nguyen (Vietnam) and Vincent Leong (Malaysia). The exhibition is complemented by a solid
public programme
, gallery and school tours as well as online activities. The opening weekend features Artists' Talks by Sheela Gowda, Navin Rawanchaikul and Norberto Roldan.