New Incentive Programme for Filming in Korea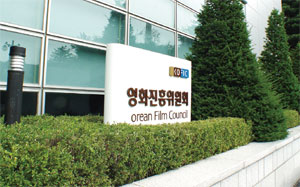 [caption id="attachment_5279" align="alignright" width="300" caption="Korean Film Concil (KOFIC)"]
[/caption]
The
Korean Film Council (KOFIC)
has recently launched a location incentive, which supports part of the expenses of foreign feature film and television drama series shot in Korea. Productions that choose to shoot in Korea can enjoy significant cost savings making their international production budgets more competitive.
KOFIC offers a 25% cash grant on foreign audio-visual works production expenditure incurred for goods and services in Korea
, with a cap of 3 billion KRW (approx 2.5 million USD). The grant amount shall be determined taking into account the remaining grant program budget on the date of application.
For more information, please visit the Korean Film Council's website:
http://www.koreanfilm.or.kr/jsp/coProduction/locIncentive.jsp