New Centre Pompidou museum to open in Shanghai
Last month, during his visit to China, the French President Emmanuel Macron announced the opening of a new satellite museum of the Centre Pompidou in Shanghai.
"Cultural diplomacy is a great bridge between countries and a way to share the influence of our national collections" stated Françoise Nyssen, the French Minister of Culture.
The future Centre Pompidou - Shanghai West Bund is under construction, designed by architect David Chipperfield. It will accommodate more than 20 exhibitions and is due to open in spring 2019.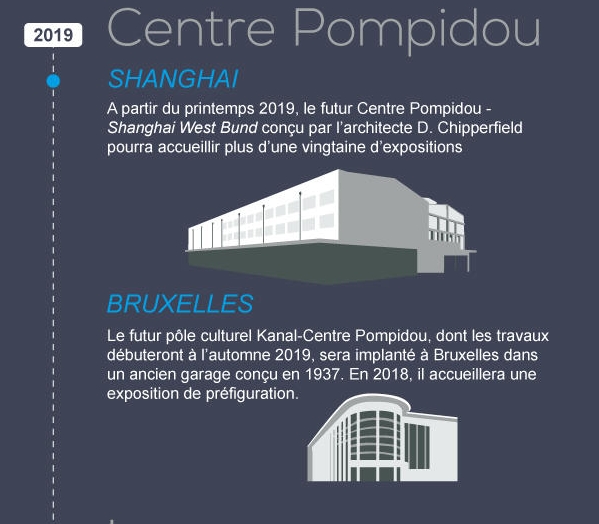 A map is published to present the current French national museums projects around the world: from Shanghai to Brussels and beyond.