from - to
13 Mar 2013 - 27 Mar 2013
Mumbai | FOCUS Photography Festival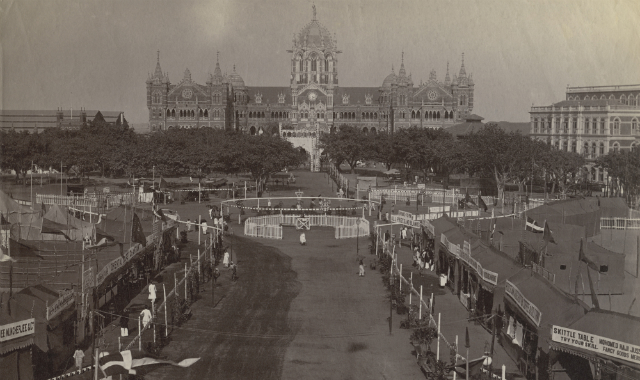 FOCUS Festival Mumbai, a celebration of the art of photography, is Mumbai's first festival dedicated exclusively to the work of young and established photographers from India and abroad. This event will be open to all, and free of charge.
FOCUS will take place from
Wednesday 13 to Wednesday 27 March 2013
in venues across the city. These spaces include museums, art galleries, outdoor areas, restaurants, cafes, boutiques, other public spaces.
Read more on artinfo: Five Things You Should Know About the First-Ever Focus Photography Festival
FOCUS will engage with diverse audiences of all ages, including artists, art collectors, professional and amateur photographers, writers, critics, art-lovers, school-children, students and beyond. The festival will run for two weeks, and will exhibit photographic works in over 20 venues in Mumbai. These sites will include art galleries, museums, international arts council venues, outdoor areas, boutiques, cinemas, cafes, restaurants, and other public spaces.
Exploring and discovering the world of photography against the backdrop of Mumbai's ever-changing cityscape will be an integral part of the festival experience. Through its eclectic network of venues and events, FOCUS will establish a visual dialogue between different communities in the city using a synergetic platform to promote lens-based work.
The festival's extensive programme will feature two key exhibitions:
A Fantastic Legacy: Early Bombay Photography from 1840 to 1900.
Curator:
Curated by art historian and author Susan Hapgood.
About:
This comprehensive show will explore the rich 19th century history of photography in Mumbai through over 100 original photographs, including anthropological studies, architectural city scenes, portraits, stereoviews, and some of the first art photographs ever taken in Bombay. It will also feature an interactive learning area and walk-in camera obscura, to bring to life the fascinating innovation of early photography. The exhibition will take place at the Galerie Max Mueller, Max Mueller Bhavan Mumbai, in collaboration with the Goethe Insititut/Max Mueller Bhavan Mumbai and Mumbai Art Room.
Venue:
Galerie Max Mueller, Max Mueller Bhavan Mumbai, K. Dubash Marg, Kala Ghoda, Mumbai.
A Photograph is Not An Opinion - Contemporary Photography by Women.
Curator:
Curated by Sunil Gupta and Veerangana Solanki.
Artists:
Emily Andersen, Indu Antony, Kaucyila Brooke, Mohini Chandra, Suruchi Dumpawar, Anna Fox, Shilpa Gavane, Gauri Gill, Joy Gregory, Roshini Kempadoo, Karen Knorr, Saadiya Kochar, Rosy Martin, Annu Palakunnathu Matthew, Nandini Muthiah, Chino Otsuka, Fern Reay, Vidisha Saini, Hinda Schuman, Arunima Singh and Anusha Yadav.
About:
A FOCUS exhibition in collaboration with the Mohile Parikh Center. Through the prism of work by emerging and mid-career women photographers based in India and abroad, this show will look at how women photographers have complicated photography as a medium as well as celebrating their diversity worldwide.
Venue:
Terrace Gallery, Jehangir Art Complex, 161 Kala Ghoda, Mumbai.
Carousel Image: Unknown photographer, Victoria Terminus, Bombay, ca. 1878-87. Albumen print, Collection Alkazi Collection of Photography, New Delhi. From A Fantastic Legacy: Early Bombay Photography