from - to
29 Oct 2011 - 26 Nov 2011
Microwave International New Media Arts Festival 2011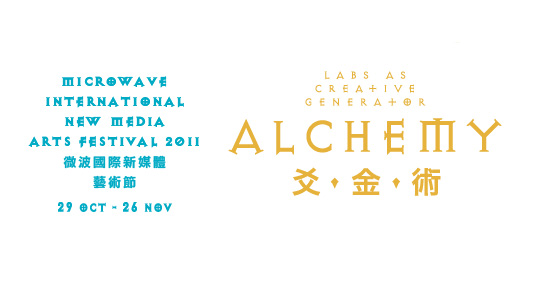 The
Microwave International New Media Arts Festival
is the largest event of its kind in Hong Kong. The 2011 edition takes "Alchemy" as an over-arching theme and showcases works by several media arts laboratories that are pioneers in their field. The selected laboratories for this year include
Ishikawa Oku Laboratory
from the University of Tokyo in Japan,
Lighthouse
from the UK,
robotlab
from Germany,
Time's Up
from Austria. Together in the main exhibition, they explore themes such as kinetic experiments, digital culture, robotic intelligence, nanotechnology, and augmented reality. A satellite show, conference, artist symposium, workshops, and public screenings are also part of the event's programme. The event acts as an exchange and dialogue platform between artists, professionals and the general public, and also promotes Hong Kong artists to international institutions and curators. As an organisation, Microwave seeks to nurture a rising local new media arts community, through various programmes such as educational workshops, seminars, forums and exhibitions. This event is supported by
Hong Kong's Leisure and Culture Service Department
and
Hong Kong Arts Development Council
.
See Programme Schedule