from - to
29 Oct 2021 - 12 Dec 2021
Malta | Spaces in Suspension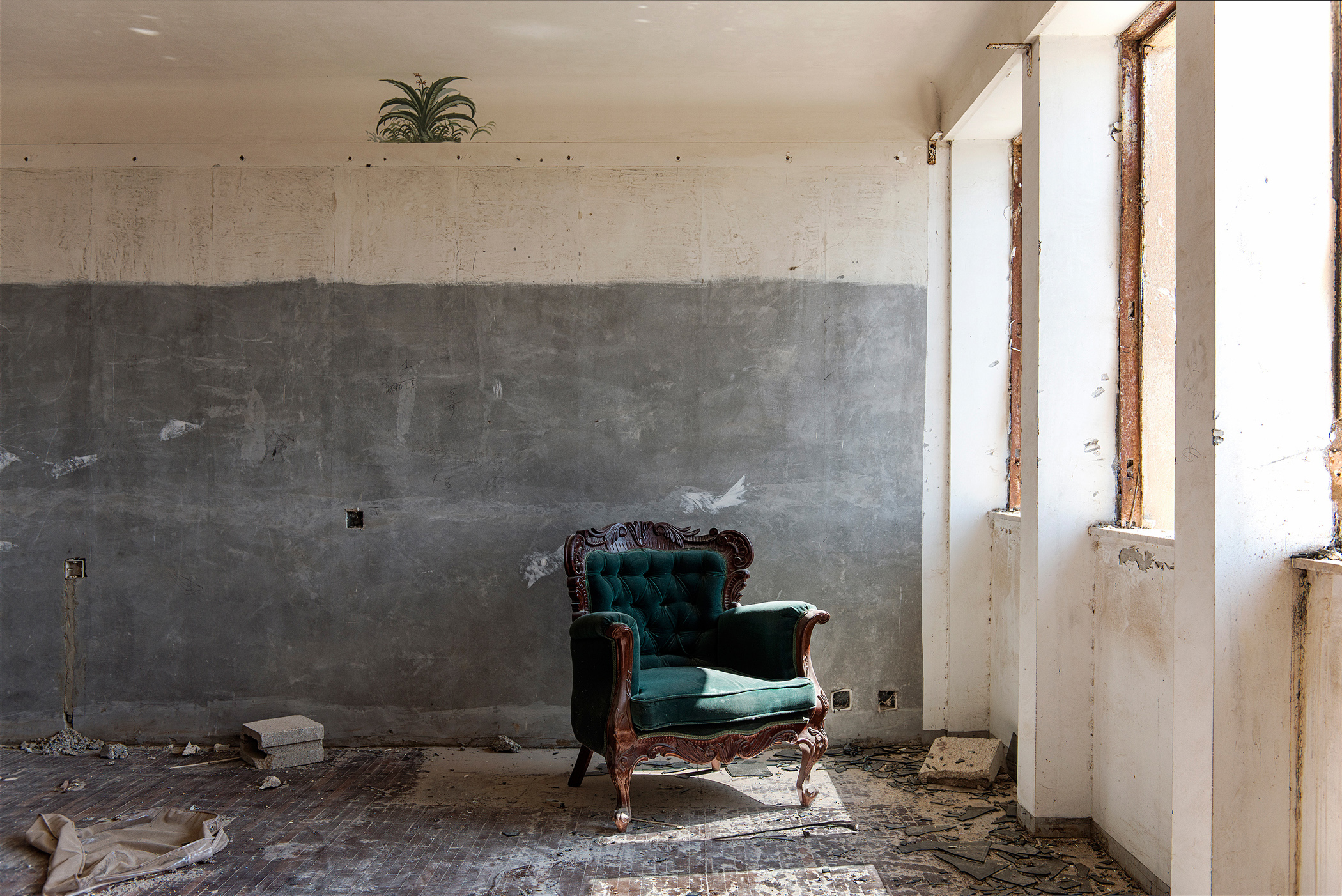 culture360 is delighted to be the Media Partner of Spazju Kreattiv for the exhibition Spaces in Suspension held in Valletta, Malta from 29 October to 12 December 2021. The event is a collaboration between two photographers, Joe Smith and Therese Debono, both documentary photographers based in Malta. In this project, they took up the role of contemporary archaeologists with the objective of documenting and preserving one of the most iconic hotels in Malta in the 70s.
The Grand Hotel Verdala stands as an architectural ruin and serves as an allegory of Malta's transition towards progress. Yet even though left in a state of abandonment and decline the hotel still stands proudly awaiting its new fate. It is now in the process of demolition but the photographers managed to obtain the necessary permits to shoot whilst some furniture and other artefacts were still on site. In some places nature has also started its reclamation process. The collection also includes on-site portraits of some of the ex staff of this once iconic landmark.
The exhibition will include an online session on 3 November 7pm local time with Joe Smith and Therese Debono and the curator Vince Briffa to discuss the curatorial and artistic process of the exhibition.
For more details: https://www.kreattivita.org/en/event/spaces-in-suspension/
Follow us on Instagram and Facebook to get live updates on the event.