M+ Museum opens in Hong Kong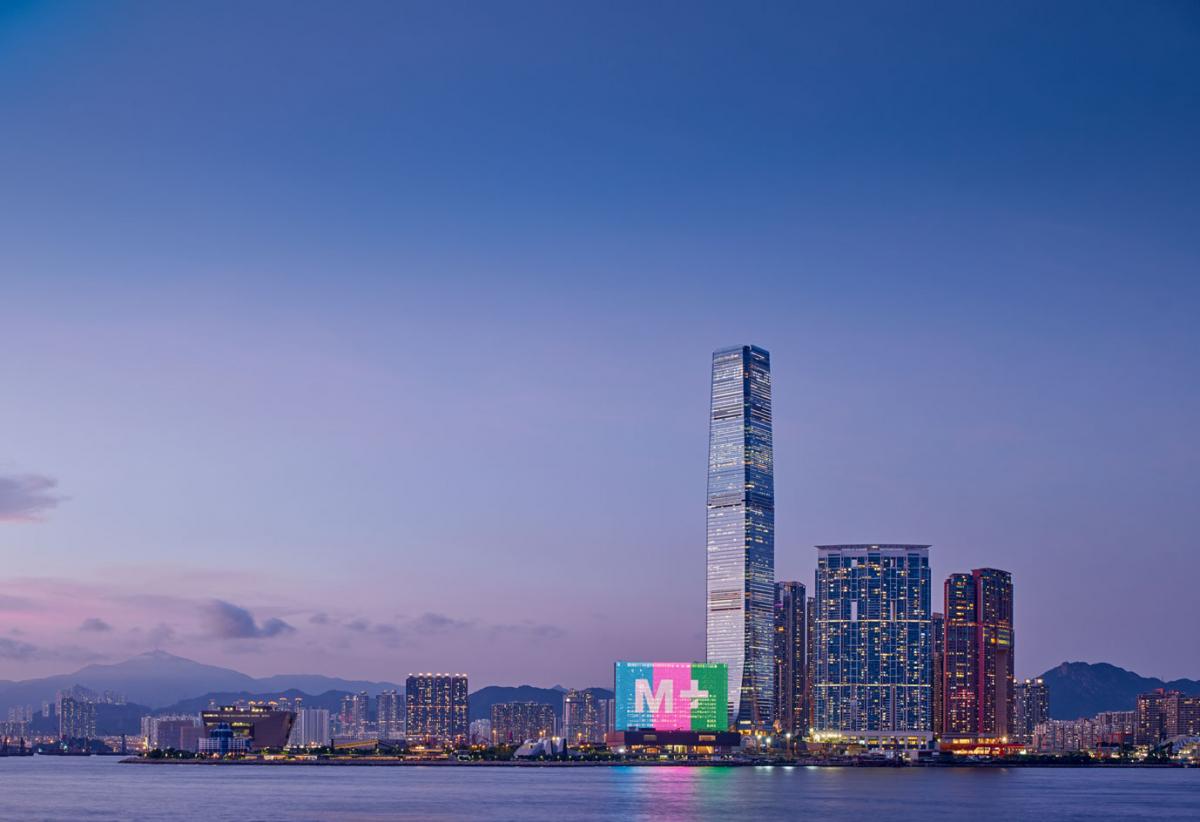 M+ Museum, Asia's first global museum of contemporary visual culture has opened in Hong Kong's West Kowloon Cultural District, with six themed shows spanning art, design and architecture.
In a milestone moment for the Asian art scene, the much-anticipated M+ Museum opened its doors on Hong Kong's Victoria Harbour waterfront on 12 November 2021. Set to become a destination for local, regional, and international visitors, M+ seeks to foster exchange between Hong Kong and the global art community.
Designed by Herzog & de Meuron in partnership with TFP Farrells and Arup, the 65,000 sq m M+ building – with terracotta tile-clad tower – is already one of Hong Kong's most iconic architectural landmarks.
The museum's opening displays will see 1,500 works shown across 33 galleries and 17,000 sq m of exhibition space. Six thematic exhibitions have been curated from M+'s multidisciplinary contemporary collection, which spans conceptual art, moving image, design, architectural projects and archival objects.
The multibillion-dollar M+, featuring contemporary artwork from leading Chinese, Asian and western artists, is Hong Kong's attempt to match museums such as Tate Modern in London, New York's Museum of Modern Art (MoMA) and the Centre Pompidou in Paris.
"The opening of M+ does not mean that artistic expression is above the law. It is not," Henry Tang, the head of the West Kowloon Cultural District, a new cultural hub that includes the M+, told reporters.
Tang stressed all exhibits must comply with the security law and that certain works in the collection, including Ai's contested photograph, would not be displayed.
'I firmly believe that the future history of the art museum will be written to a significant degree in Asia,' says Suhanya Raffel, M+ museum director. 'Few institutions will be more pivotal to that story than M+, a brand new centre for visual culture and a world-class landmark for a great international city. M+ delivers the stories from our part of the world, told by voices participating in and influencing the global conversation.'
Image: M+, Hong Kong. Photography: Virgile Simon Bertrand © Virgile Simon Bertrand Courtesy of Herzog & de Meuron