Korean wins top UK design award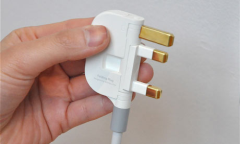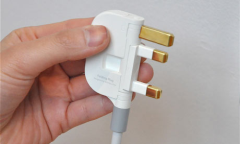 His design beat off impressive competition from across the world – an eclectic mix that included fashion, newspapers, aircraft and flatpack furniture – to win the Brit Insurance design of the year award. He won a trophy and the title but, of course, it could now be much more. "It works, it looks good and I'm sure it will make him a wealthy man if it is marketed right," said Deyan Sudjic, director of the Design Museum, which organises the awards.
South Korean-born Choi, who graduated from his MA design course at the Royal College of Art in London last year, was spurred by his annoyance at having to use a heavyweight British plug with his ultra-light MacBook Air laptop. His irritation was compounded when the plug scratched his prized machine while he was travelling. On his YouTube video Choi said: "When people carry laptops with the UK plugs in a bag, it always causes problems such as tearing paper or scratching laptop surfaces and sometimes it will break other stuff."
He said the traditional three-pin plug had not been designed with mobility in mind. "I've tried to make it much thinner and safer," he said.
Choi's ingenious design is less than a centimetre thick when folded. "It only needs two simple actions – turning the main pins and opening the cover."
Artist Antony Gormley, who chaired this year's judging panel, called the invention thought-through, responsive and modest. "The folding plug shows how intelligent, elegant and inventive design can make a difference to everyone's life," he said.
The awards are in their third year and use about 50 spotters across the world to nominate examples of good design. The 2010 shortlist also included Alexander McQueen's spring/summer collection, a social housing project in Monterrey, Mexico, and a twin-seat electric aircraft from China.
The plug and all the shortlisted designs will be on display at the Design Museum, London SE1, until 31 October.
See also BBC report and video:
http://news.bbc.co.uk/1/hi/entertainment/arts_and_culture/8572146.stm