from - to
24 Aug 2018 - 30 Sep 2018
Kazakhstan | Artbat Fest 9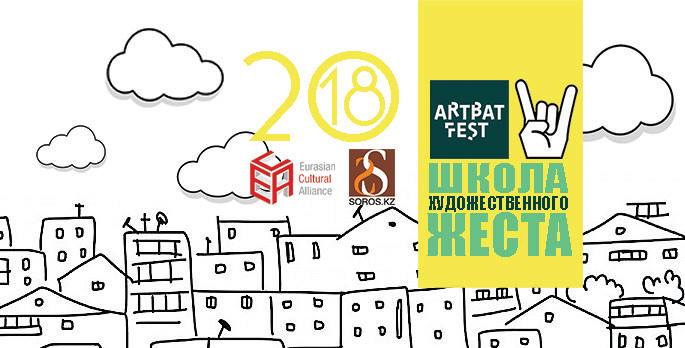 The Annual International Festival of Contemporary Art ARTBAT FEST 9 takes place in and around Almaty, Kazakhstan from 24 August - end of September.
The theme of the public art programme is Waterstream and the event includes an exhibition of work selected through an open call to artists in Kazakhstan and Central Asia, curated by
Curators public art program:
Martin Bricelj Baraga, MoTA (Slovenia)
Simon Jacquemin, Bellastock (France)
The first Festival of Contemporary Art ARTBAT FEST was organized in 2010 by an initiative group consisting of artists, artists, businessmen. For the festival was chosen pedestrian section of the street Zhibek Zholy, called in the people "Arbat". So there was the name ARTBAT FEST, which harmoniously formed: Art (Art), Art + Bat (venue) and Fest (festival).
In 2011, the festival gained international status. Since that moment the official organizer of ARTBAT FEST is the Public Association "Eurasian Cultural Alliance" .
Since 2012, ARTBAT FEST has gone beyond the boundaries of Almaty Arbat - installations began to be installed in unusual locations in the city, and the program of the festival was enlarged with indoor exhibitions.
Over 8 years of the festival, more than 250 artists and curators from 26 countries of the world took part in its work.