from - to
01 Jun 2019 - 31 Jul 2019
Kazakhstan | URBAN ART ASTANA Festival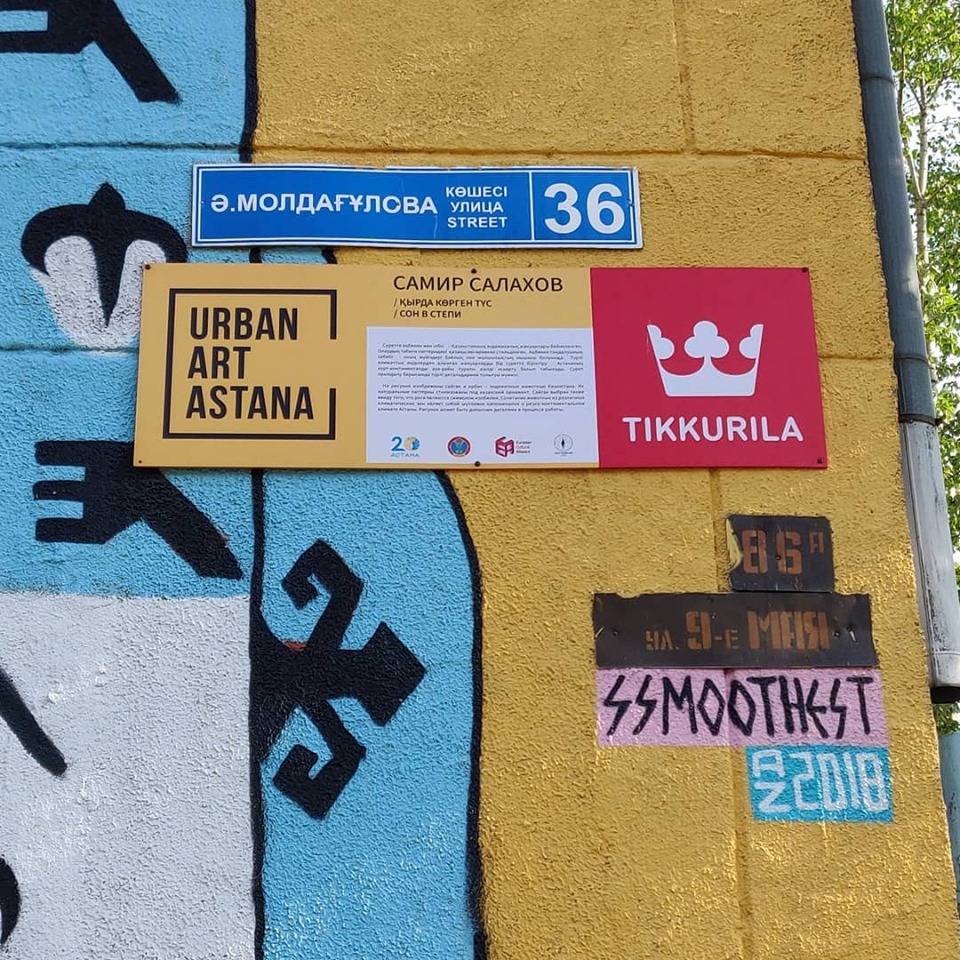 The second year of the URBAN ART ASTANA Urban Art Festival takes place in Kazakhstan. Continuing its success of 1st edition in 2018, the international street culture festival - URBAN ART ASTANA - aims to expand its boundaries and will encompass the Baykonur and Almaty districts in addition to Saryarka.
Artists from Kazakhstan and other countries, specializing in large-scale murals will decorate building facades, the projects taking place in Astana from May till July 2019.
With the concept of Urban Nature, the URBAN ART ASTANA street art and culture festival would like to, on the one hand, address the nature of the citizens, the everyday habits of a city dweller that shape the future of the city, and on the other hand, to refresh the topic of nature's place in the urban life by shaping the traditions of how nature is cultivated and preserved. The Astana city folk's caring attitude to nature will not only make their city a better place for them to live in, but will also help build the foundation for man and nature's future coherent coexistence in the city of Astana
Organized by: Akimat of Astana
Coordinated by: NGO "Eurasian Cultural Alliance"
Project partners: Astana Urban Centre, Mural Fest (Kiev), Tikkurila Kazakhstan & others
In 2018 Kazakhstan's capital has seen the start of the URBAN ART ASTANA International Urban Art Festival. As part of the 2018 festival, 8 facades in the Saryarka district of Astana were decorated by Kazakhstani and international artists, including the 310 group, Maksim Revansh, Evgeny Ches and others. Also, the "Open-air Gallery" and the "Library" special projects took place on Mambetov street.
Check out URBAN ART ASTANA on Facebook to follow the project