from - to
06 Oct 2011 - 09 Oct 2011
IETM Meeting in Krakow | IETM Caravan in Sofia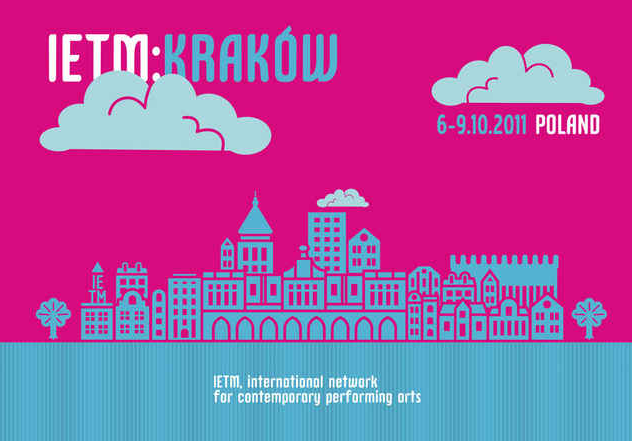 Registration is open for the IETM Autumn Plenary Meeting in Krakow, Poland, October 6-9. A smaller Caravan meeting in Sofia, Bulgaria in November is also announced.
The 2011 IETM Autumn Plenary Meeting in Krakow, from 6 au 9 October, will take place under the sign of...
"party"
. The theme party will be
tackled as an act of solidarity and engagement, participation and international cooperation
, beyond the celebration of 500 performing arts professionals (and friends) meeting each other again. With our collective actions, together we will move further in finding ways to prove the value of culture in society, in these times of socio-political uncertainty and financial instability. IETM dedicates its next Plenary Meeting in Krakow to the memory and vision of
Dragan Klaic (27 April,1950 - 25 August, 2011)
. Dragan's keynote address to IETM's Meeting in Zagreb in 1990 still has a certain lesson to us today: "
Within each country new networks of solidarity, mutual support and collaboration are urgently needed. Without this, divisiveness will prevail, and theater people will fight each other for money, audiences and political patronage.
" As we debate the effects of the financial crisis, let us not forget his words. _____________________________ The artistic scene in Sofia is very much alive but not so well known by IETM members. An
IETM Caravan
(limited to 20 participants) goes to Bulgaria 16-20 November, during a very important time for its local independent artists.
A time that will define the future of the independent scene in Bulgaria
.