ICOM invites ideas for the new museum definition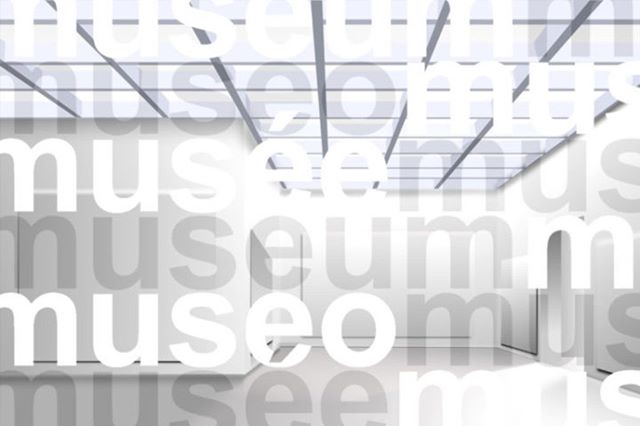 The International Council on Museums - ICOM recently started a process to update its existing international definition of the museum. In this context, the organisation has now launched a call for ideas in order to
create a new, more current definition
.
Background
Across the world ICOM provides
a common framework for museums
, a forum for professional discussions, and a platform for questioning and celebrating heritage and collections in museums and cultural institutions. A shared definition of the museum serves as the backbone for ICOM as a global organisation. However,
the points of intersection between museums and communities are continuously shifting
. Following the recommendation of the standing committee on Museum Definition, Prospects and Potentials and having carefully weighed the pros and cons, the ICOM Executive Board decided that it was time to rethink and revise the existing museum definition. At present, the ICOM Statutes, adopted in 2007, indicate that:
"A museum is a non-profit, permanent institution in the service of society and its development, open to the public, which acquires, conserves, researches, communicates and exhibits the tangible and intangible heritage of humanity and its environment for the purposes of education, study and enjoyment."
According to ICOM, the
current definition
, which has only seen minor adjustments over the past few decades,
does not reflect and express adequately the complexities of the 21st century
and the current responsibilities and commitments of museums, nor their challenges and visions for the future. Therefore,
ICOM invites its members, committees, partners and other interested stakeholders
to participate in the development of potential alternatives for the museum definition in time for the 25
th
 ICOM General Conference, which will take place in Kyoto, 1-7 September 2019.
How to contribute
An online survey has been launched and will be available
until 20 May
. Contributions can be made
in different languages
. ICOM suggests that contributions take into account the following parameters:
The museum definition should be clear on the purposes of museums, and on the value base from which museums meet their sustainable, ethical, political, social and cultural challenges and responsibilities in the 21st century.
It should retain - even if current terminology may vary - the unique, defining and essential unity in museums of the functions of collecting, preserving, documenting, researching, exhibiting and in other ways communicating the collections or other evidence of cultural heritage.
It should acknowledge the urgency of the crises in nature and the imperative to develop and implement sustainable solutions.
It should acknowledge and recognise with concern the legacies and continuous presence of deep societal inequalities and asymmetries of power and wealth - across the globe as well as nationally, regionally and locally.
It should acknowledge and recognise with respect and consideration the vastly different world views, conditions and traditions under which museums work across the globe.
It should express the commitment of museums to be meaningful meeting places and open and diverse platforms for learning and exchange.
It should express the unity of the expert role of museums with the collaboration and shared commitment, responsibility and authority in relation to their communities.
It should express the accountability and transparency under which museums are expected to acquire and use their material, financial, social and intellectual resources.
For
additional information and contributions
, please visit
https://icom.museum/en/activities/standards-guidelines/museum-definition/