from - to
01 Apr 2014 - 04 Apr 2014
Hong Kong | Asian Experimental Video Festival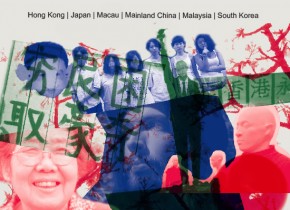 With the popularity of video sharing web sites and social media, a lot of non-mainstream, independent and experimental videos try to engage audience and have dialogue between art, culture and society.
These videos reflect the unique culture in their home countries and tried to expand the traditional art form.
HKEX
will focus on presenting and researching socially related experimental videos in Asia.
One forum and six screenings of different Asian countries or cities will be held.
HKEX aims to introduce Asian experimental videos to the Hong Kong audience. It provides a platform for cultural exchange among the artists and curators in the Asian cities, nurturing experimental media artists in the region.
HKEX also take the role to widen the audience base of experimental videos, while enhancing the level of art appreciation of the public and art-lovers. This program is organised by School of Creative Media, City University of Hong Kong. It is  one of the supporting programmes of CityU's 30th Anniversary Cultural Festival. Moderator: 
Linda LAI Chiu Han 
(Associate Professor of School of Creative Media, City University of Hong Kong) Speakers: Japan:
 Hiroaki SATO 
(Director of SVP2 (Spread Videoart Project Second Aspect))
 Katsuyuki HATTORI 
(Co-founder of Spread Videoart Project, art Lab, GOLDENSHIT, and VIDEOART CENTER Tokyo) Macau: 
Bianca LEI 
(Programme Curator in Macao Old Ladies House Art Space (Ox warehouse)) Mainland China: 
CAO Kai 
(Director of Asia Experimental Film and Video Art Forum) Malaysia: 
KOK Siew Wai 
(Director of Kuala Lumpur Experimental Film and Video Festival) South Korea: 
LEE Hang Jun 
(Curator of Experimental Film and Video Festival in Seoul) Hong Kong: 
Phoebe MAN Ching Ying 
(Director of Asian Experimental Video Festival in Hong Kong)
FULL PROGRAMME