Fondation Louis Vuitton art museum opens in Paris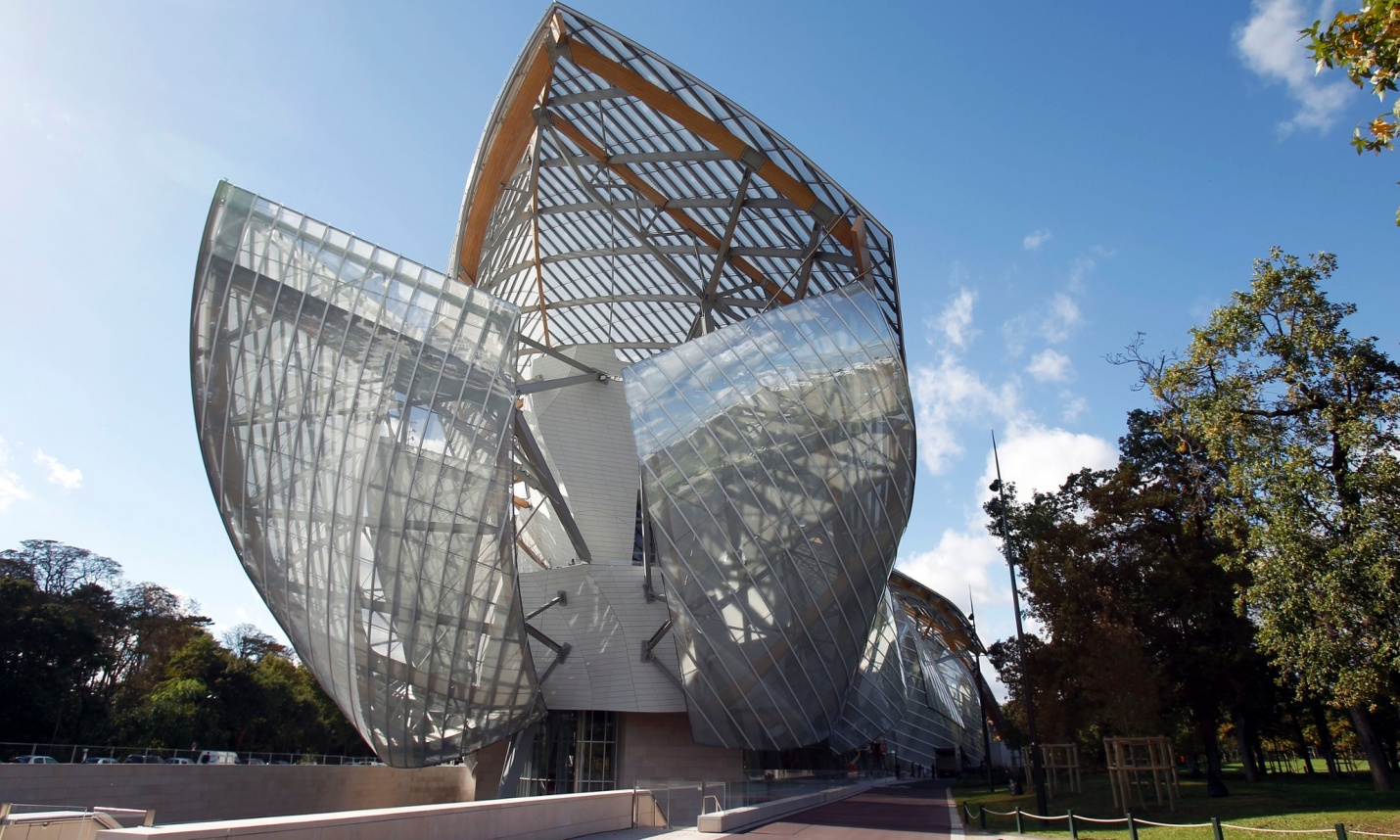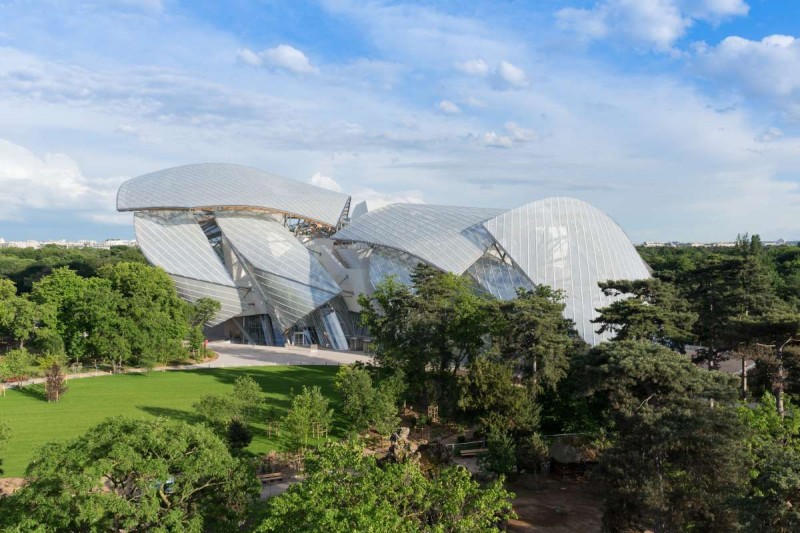 The
Fondation Louis Vuitton
contemporary art museum, a massive structure just outside Paris of billowing sails and glass designed by Frank Gehry, has been inaugurated by President François Hollande. The privately owned museum opens to the public on October 27, and will be donated to the city of Paris in 50 years.
For the pre-opening weekend (24-26 October) the Fondation Louis Vuitton invites the public to visit with
free entry
.
For the inaugural phase of the Fondation Louis Vuitton, the artistic programme will unfold in three successive stages between October 2014 and July 2015, each stage will include a temporary exhibition, a partial presentation of the collection and a series of events.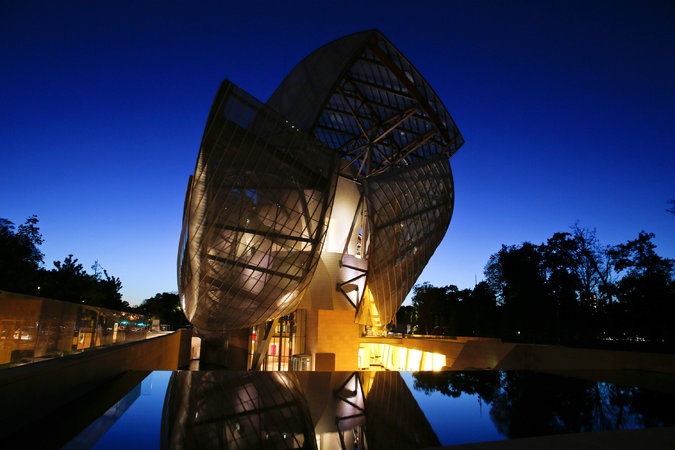 The first stage
–
October to December 2014
– invites the public to a 'voyage of creation' essentially devoted to the discovery of the architecture of the building with:
- An exhibition on the architecture of Frank Gehry for the Fondation Louis Vuitton. This exhibition will be presented in dialogue with the first major European retrospective of the work of Frank Gehry, organised simultaneously at the Centre Pompidou.
- The presentation of several emblematic works from the permanent collection.
- A group of special commissions related to the architecture of the building including a work by
Olafur Eliasson
.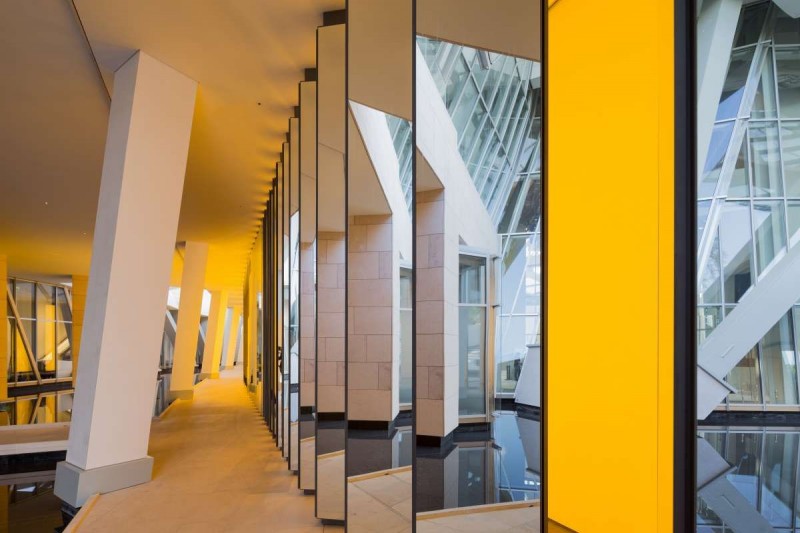 - The auditorium of the Fondation will present several performances most particularly two musical events:
A recital by the pianist
Lang Lang
on 28 October 2014.
A series of 8 retrospective concerts by
Kraftwerk
, the pioneering electro-acoustic group, from 6 to 14 November 2014.
The two following stages
, opening in December 2014 and July 2015 will be announced shortly.
Thirteen years in the making, the museum is the brainchild of France's richest man, Bernard Arnault, the chief executive and founder of LVMH.
The eleven galleries provide 3,850 square metres of exhibition space to house temporary shows and a permanent collection, which will include works borrowed from Arnault's personal collection.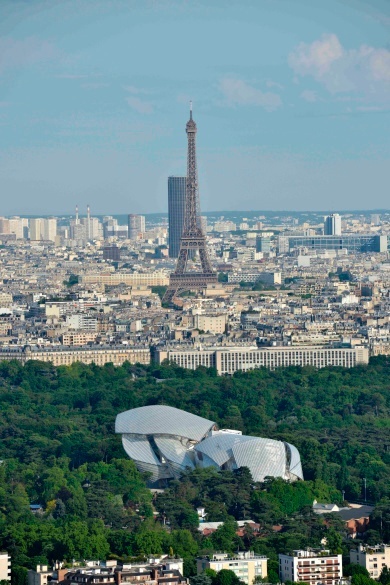 The site is next to the Jardin d'Acclimatation, a 19th-century children's park and zoo at the north edge of the Romantically landscaped Bois de Boulogne. The architect had to build within the square footage and two-story volume of a bowling alley that previously stood here; anything higher had to be glass. Mr. Arnault's program for the Foundation, whose stated mission is to stimulate artistic creation, called for a museum with galleries for permanent and temporary exhibitions, and a concert hall.
Read more
about the project on France 24
Image credits:
[top] Fondation Louis Vuitton
[interior commission] Olafur Eliasson's work is like a giant kaleidoscope, composed of forty-three prism-shaped columns of varying widths, which are placed along the walkway in the Grotto around the pool. The columns are illuminated from the inside. Two of the sides are covered with mirrors and the third is covered in a yellow blown glass mosaic. Visitors are invited to circulate amongst them, activating an endless interplay of reflections. © Iwan Baan, 2014
[at night] The Louis Vuitton Foundation, a private cultural center and contemporary-art museum designed by Frank Gehry, opens to the public next week. Credit Benoit Tessier/Reuters
[carousel and aerial view] The Fondation Louis Vuitton in Paris, designed by Frank Gehry. Photograph: Justin Lorget/Corbis