Finnish cultural exports seeking foothold in Chinese market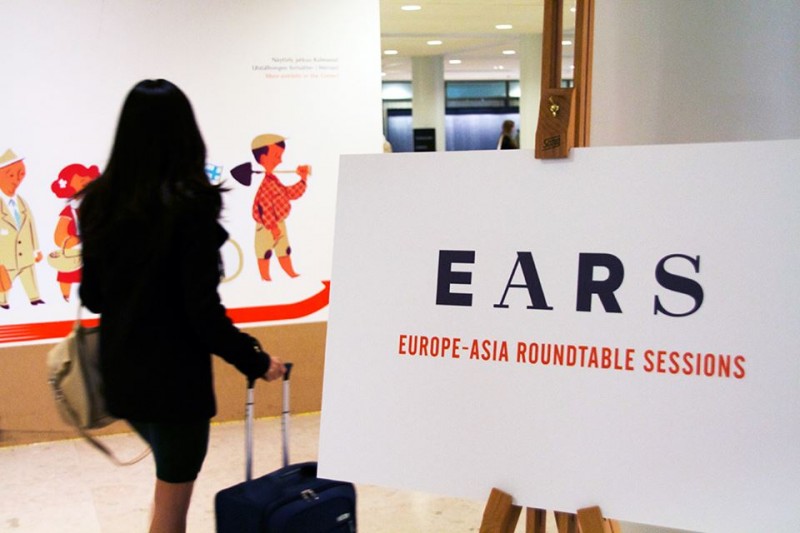 Niclas Bergstrom
reports for Xinhua
on the conclusions of
EARS on Helsinki
, the Europe-Asia Roundtable Sessions for creative industries which was supported by the
ASEF Creative Encounters Programme
. A crowd of over 300 creative industry professionals gathered at the Europe-Asia roundtable sessions (EARS) of 2014, a four-day event that wrapped up in the Finnish capital of Helsinki on Sunday 7 September.
One of the crucial talking points highlighted during the event was the emergence of China as a target market by western creative industry entrepreneurs, as well as means to break into the Chinese market.
Zhang Yan
, a former Chinese Ambassador to India and the current executive director of the non-governmental organization Asia-Europe Foundation, believed that creative industries have a great future and will continue to soar in the years to come.
Creative industries have played a key role in the economic life of Finland, and the question is how to turn its edge into an export success, some experts noted. "One of the main goals of this event is to help Finnish businesses tackle some of the obstacles they may encounter on a Chinese market," said Ossi Luoto, executive producer of EARS.
"Cultural differences are always present and a willingness to learn and adapt is a huge component in the formula for success. What is important though is that we avoid thinking of China as a single market," he elaborated. "There are distinct nuances to the appeal of different products in different parts of China. Getting to know the right people locally and finding the right demographic becomes essential. This is something that takes time."
Quite a few Finnish creative industry professionals made appearances during the event, sharing their own experiences and understanding of the various markets that exist within China. A particular streetwise skill in regard to doing business with the Chinese is acquired mainly through firsthand experience by living abroad and interacting with local partners.
These sentiments were shared by notable workers in the Finnish fashion industry, such as Martta Louekari and Miia Koski of "
Pre Helsinki
", a platform created a few years ago to help promote Finnish fashion abroad and help designers gain international contacts. Pre-Helsinki has worked together with emerging Finnish fashion designers such as "Ensamble", "Lepokorpi" and "Sasu Kauppi". Last November they traveled to Shanghai and Hong Kong to help organize small events and pop up shows in the two cities.
"I would dare say Finnish design is one of the cultural exports that has done very well for itself, not only in China but worldwide," Luoto commented.  The gaming industry in Finland has experienced significant growth through international success stories such as Angry Birds, he said, adding, "One of our major drawbacks however is that Finland, being a small country, doesn't always have the adequate resources for promotional practices."
Luoto seemed optimistic regarding future endeavors. "Finland has a good business relationship with China and the Finnish entrepreneurs are very inventive. What they need is to acquire the stamina to succeed in this environment."