from - to
14 Feb 2019 - 15 Feb 2019
culture360 Media Partnership: EARS on Helsinki 2019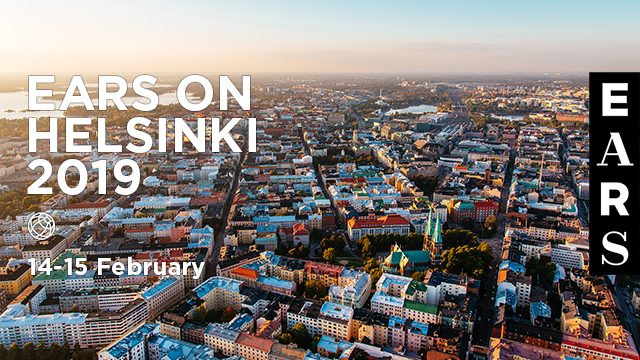 culture360.ASEF.org is pleased to be the media partner of Europe-Asia Roundtable Sessions (EARS) on Helsinki 2019. This edition of EARS will take place from 14 to 15 February in the heart of Helsinki. Held across three venues - the Helsinki Central Library Oodi (the new Finnish capital landmark), the Helsinki Music Centre, and the WHS Teatteri Union, the conference invites all creative industry professionals back to the capital where Europe and Asia meet.
EARS is a platform supporting creative industry collaboration between Europe and Asia. Professionals of design, media and marketing, music and performing arts share a passion for international collaboration. However, to be successful in foreign markets, there is a need to know local people and understand cultural differences. EARS was thus set up in 2012 for creative professionals from different cultural settings to meet, connect and share ideas.
This year's edition will take a closer look at the rapidly evolving markets of China as it is growing into the biggest market for film and TV. Aside from China, India will also be in the spotlight for the massive growth in online streaming platforms. We will also talk about the booming music business in Asia as well as the new ways in which VR/AR are being integrated into the performing arts.
Expect stimulating keynotes, panels, and performances and be ready to connect and network with some of the most interesting professionals of the creative industries from Asia and Europe!
Early bird passes are available now until the end of January 2019.
For more details of the event, log on to http://ears.asia/.
Follow EARS on Helsinki on social media for more updates
Facebook: @earsonasia
Twitter: @ears_asia
Instagram: @ears.asia