FROM - TO
29 Oct 2014 - 31 Oct 2014
Factorial | International Meeting of Art Factories in Barcelona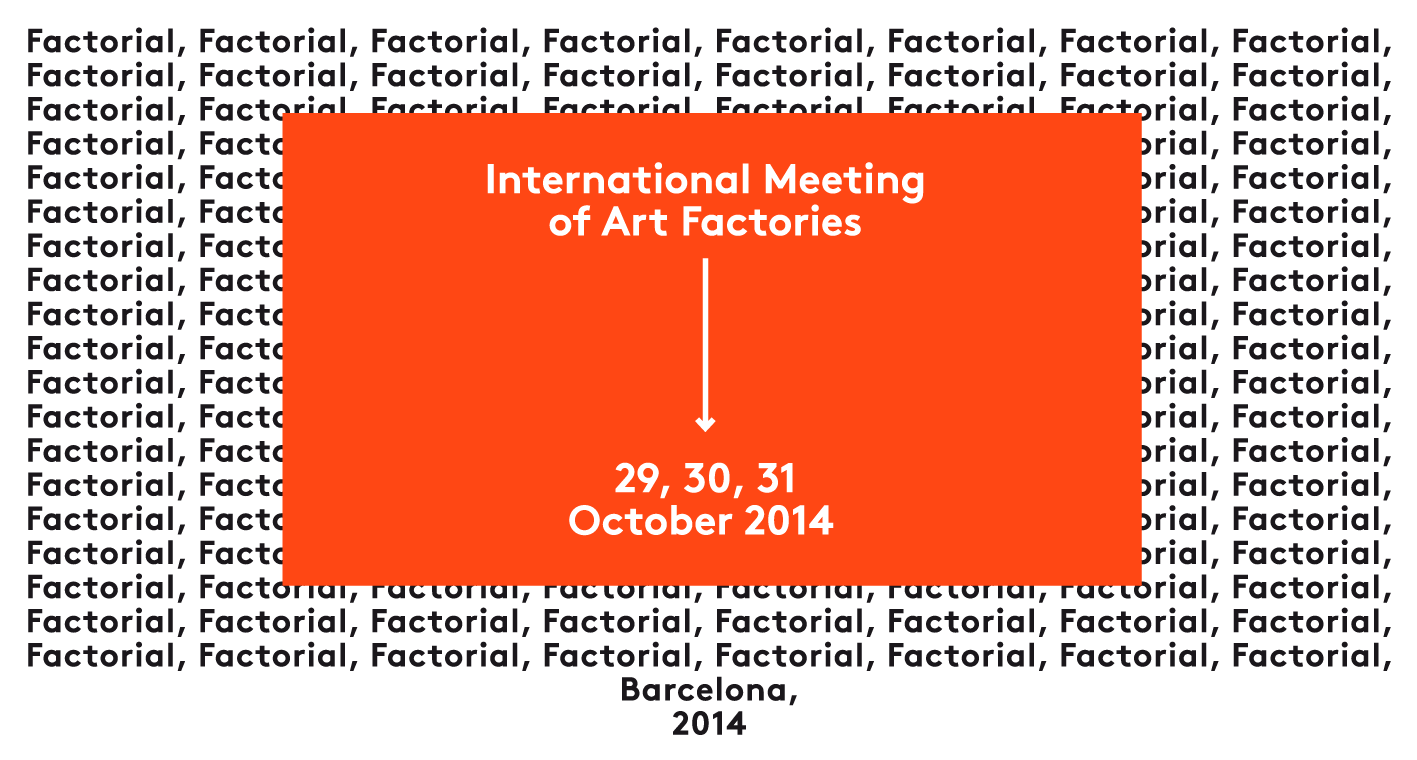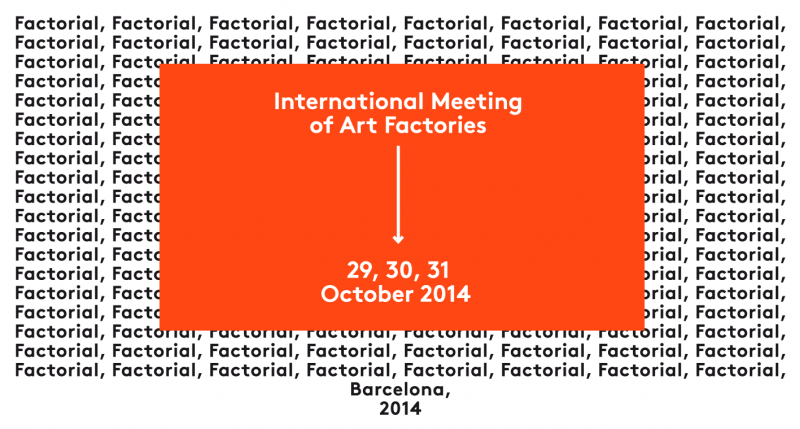 Factorial - International Meeting of Art Factories- is an event promoted by Barcelona Institute of Culture to be held from 29 to 31 October 2014 at Fabra i Coats - Art Factory. Factorial is aimed at directors and members of art factories, cultural managers, researchers and experts in the culture sector who wish to contribute to an open, constructive debate on art factories in Europe.
More than 25 speakers from all over Europe, 4 round tables, 16 workshops and an intense social programme
Factorial is a unique platform for discussion and reflection on art factories
Early registration period opens with a special price of €60 - until October 3 only!
 The meeting will provide an opportunity to discover
best European practice
in promoting culture and creativity, to share experiences and to receive training at numerous workshops devoted to different aspects concerning the development of European art factories: the social return, management models, artistic mobility and sector-based networks, the factory market, financing models, assessment tools, the technological dimension, communication, visibility, etc.
---