from - to
04 Dec 2018 - 05 Dec 2018
EU-India partnership for Cultural Heritage Conservation - conference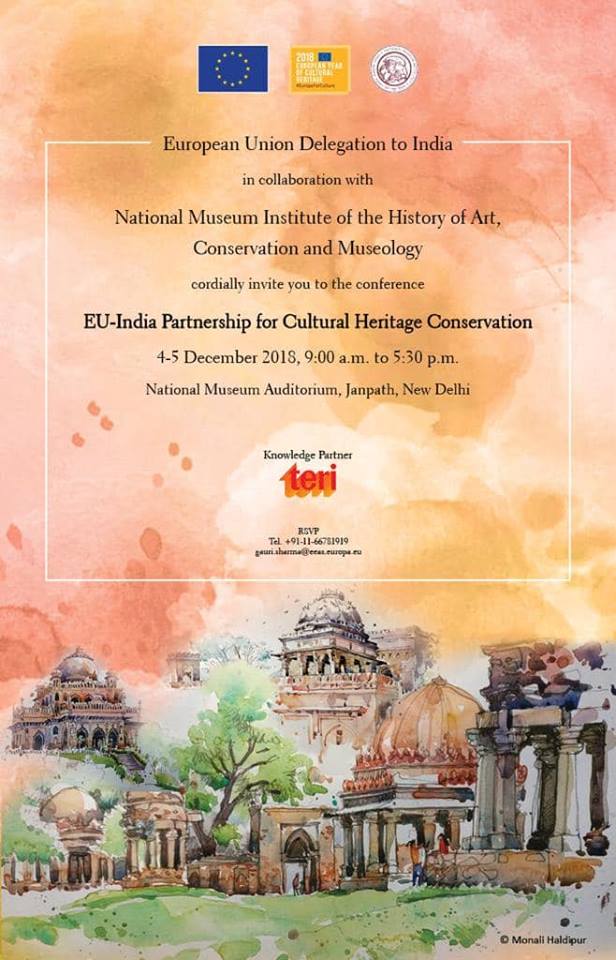 The Delegation of the European Union to India invites you for a two day conference on "EU-India Partnership for Cultural Heritage Conservation" organized jointly by the Delegation of the European Union to India and the National Museum Institute to mark the conclusion of the European Year of Cultural Heritage on 4 & 5 December 2018 at the National Museum Auditorium, Janpath, New Delhi.

17 European and 18 Indian experts from the field of cultural heritage conservation will discuss issues such as cultural heritage as a catalyst for socio-economic development; its conservation in the face of climate change and urbanization; new technologies used for surveying and mapping cultural heritage sites, digitalization of cultural heritage, and EU-financed mobility schemes and grants for students and researchers.

Registration for the Conference is free and now open. To attend, please fill in and submit the online form: https://goo.gl/forms/wJasGgYLlTPhlo0F2.