from - to
24 Nov 2020 - 24 Nov 2020
EU-India Film Festival online event | From the Book to the Screen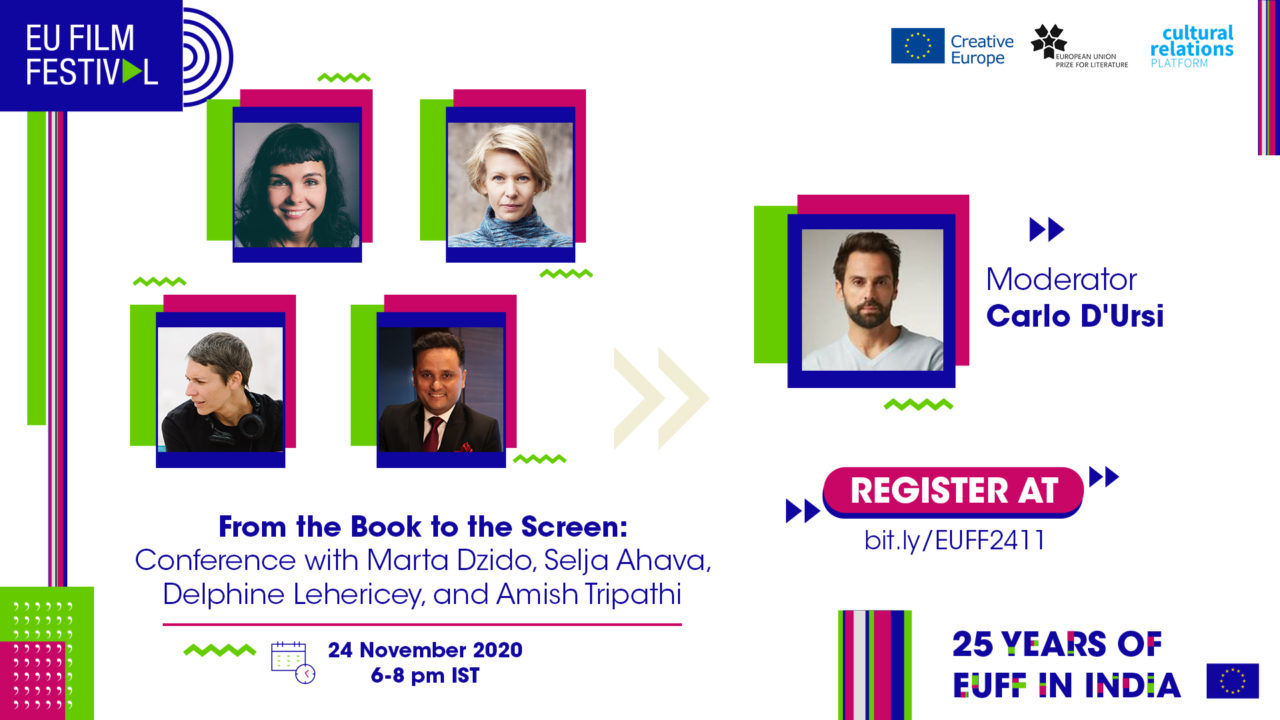 As part of the EU Film Festival in India, the Cultural Relations Platform is co-organising the special event "From the Book to the Screen", an online conference featuring recognized authors and film directors on 24 November 2020.
The digital event will aim to explore several in-depth topics regarding the artistic process of adapting novels and literary publications into scripts and films, and the process of scriptwriting in comparison to literature, amongst other related thematic discussion points.
The European Union Prize for Literature (EUPL) laureates Selja Ahava (Finland) and Marta Dzido (Poland) will take part in the conversation and exchange with the Swiss film director Delphine Lehericey, and the Indian writer Amish Tripathi. The discussion will be moderated by the producer and actor Carlo D'Ursi.
The event is organised in partnership with the EU Film Festival and the EU Delegation in India, with the support of Creative Europe and the EUPL Secretariat.
Date & Time: 24 November 2020 at 6-8 pm IST or 1:30-3:30pm CET