from - to
12 May 2013 - 13 May 2013
EcoArts Australis conference | registration and call for papers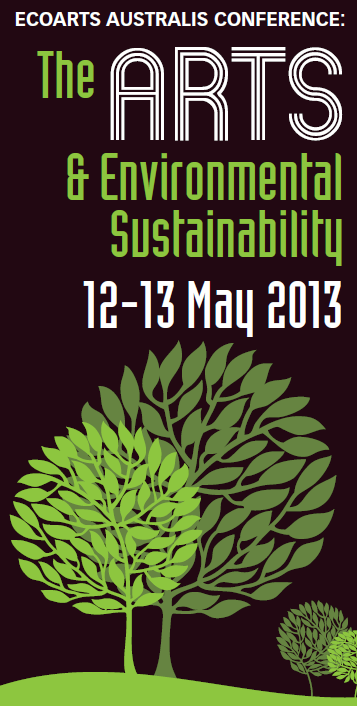 The EcoArts Australis conference takes place 12th –13th May 2013 at the Innovation Campus, University of Wollongong, Wollongong NSW and Armidale NSW via web-based connection. Call for presentation papers and registration for important event on environmental sustainability through the arts.
Call for abstracts and early bird registration closes 28 February 2013
The arts are uniquely placed to explain the problem of climate change and other environmental challenges to the general public, and to motivate people to work towards solutions and adopting more sustainable lifestyles. The EcoArts Australis annual conference is an opportunity for you to network and communicate with others who are using the arts in creative ways to foster environmental sustainability. The EcoArts Australis conference is open to all who seek to use the arts in creative ways to foster environmental sustainability, including:
Environmental educators
Environmental educators
Local government staff from sustainability, environment, planning and cultural services
Natural resources management staff
People working in landcare, bushcare or environmental management
Artists, performers, dancers musicians involved in creating works that have environmental outcomes or themes
Environmental scientists interested in communicating their science in innovative ways
Environmental activists
People interested in developing projects that use the arts to further environmental sustainability
Download pdf.
conference brochure