from - to
06 Feb 2020 - 08 Feb 2020
culture360 Media Partnership: CultureCon 2020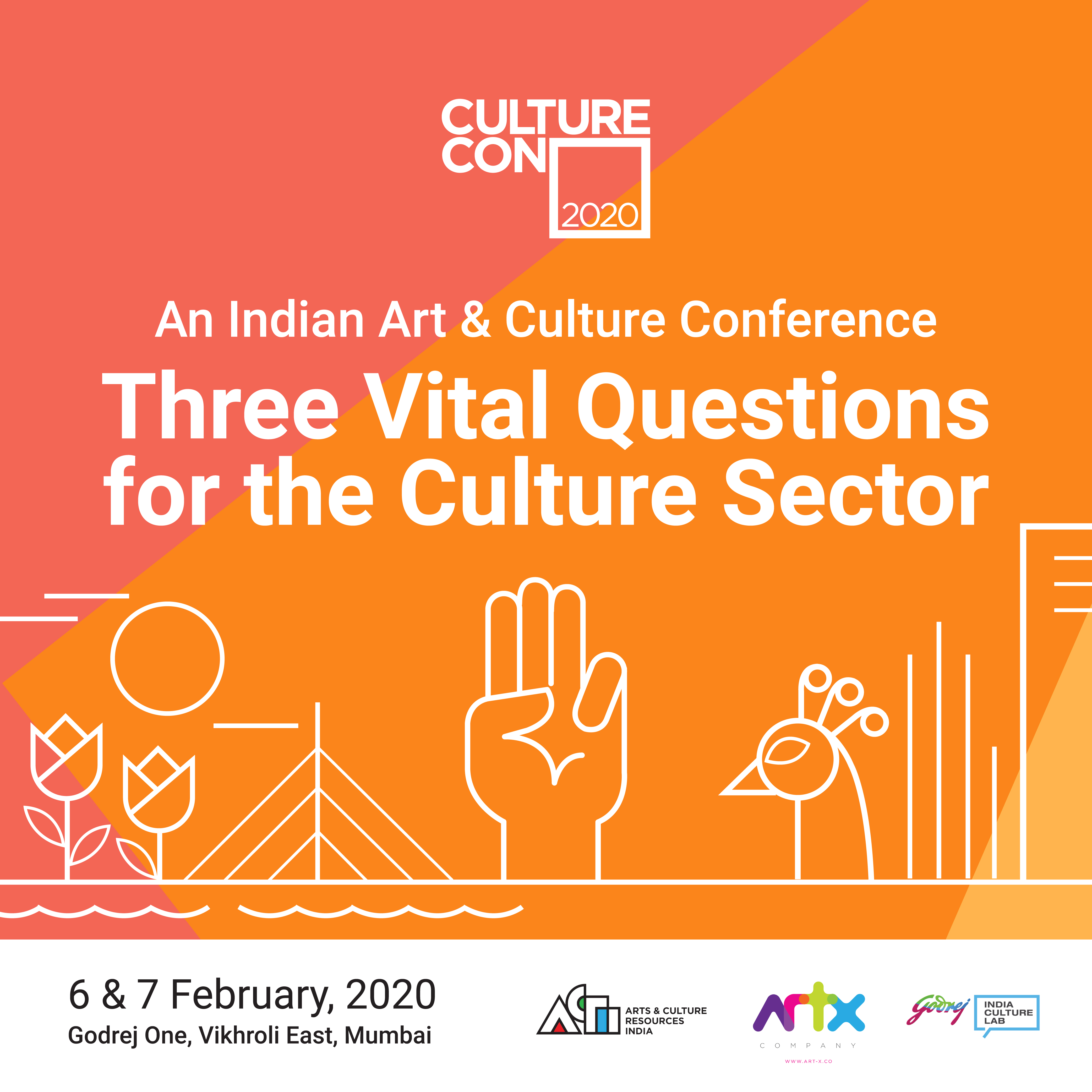 culture360.ASEF.org is delighted to be the media partner of CultureCon 2020. Culture Con is an endeavour by Arts Culture Resources India (ACRI), a network and platform for cultural professionals in India and South Asia, and Godrej India Culture Lab, an experimental cultural space that explores what it means to be modern and Indian through conversations, fellowships and resource creation.
The three-day conference held from 6 to 8 February 2020 at Godrej One, Vikhroli East, Mumbai, India is based on a position paper drafted by the Arts Culture Resources India that outlines the mandates and logic for a comprehensive definition of the Indian culture sector.
The conference will include researched position papers, case studies and breakout sessions enabling debate and dialogue structured around three core topics of the Indian culture sector: a) organisational structure; b) cultural labour and training; c) funding models and challenges.
Additionally, there would be breakout sessions on critical areas such as: 1) mapping culture in India, 2) working on international projects and cultural organisations, 3) the relationships between the Government and the cultural sector and iv) #metoo in the culture sector.
Visit https://cultureconindia.com/ for more information and stay tuned for more updates via social media: Facebook/Twitter/Instagram: @cultureconindia