Chris Marker dies at 91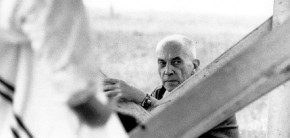 Avant-garde film French filmmaker Chris Marker died at the age of 91 last week. Acclaimed and revered by the film community across the world, Markers films had a profound and an almost immeasurable impact on the audiences. 
La Jetée
(The Jetty), a 1962 minimalist sci-fi film depicting the story of a time traveller after the nuclear holocaust of World War III, told exclusively through a series of photographs, was Markers most famous film that inspired the Modern Sci Fi genre.
La
Jetée 
was the direct inspiration for Terry Gilliam's 1995 thriller,
12 Monkeys
, a fact that please Marker when he saw the film himself. "Certainly, for me 12 Monkeys is a magnificient film," remarked Marker in an interview published in the French Newspaper
Libération
in 2003. His other works include Olympia 52 (1952), Statues Also Die(1953), Cuba Si (1961), A Grin Without a Cat(1977) and San Soleil (1983) amongst others. Much of Markers work was politically engaged, addressing the students revolt in France, Vietnam War and the Castro led Cuban Revolution. The enigma of Chris Markers writings, photographs, films and his forays into hybrid multimedia form - the essay film, will be remembered long after he is gone.