from - to
24 Apr 2015 - 24 Apr 2015
China - Netherlands Culture and Media Forum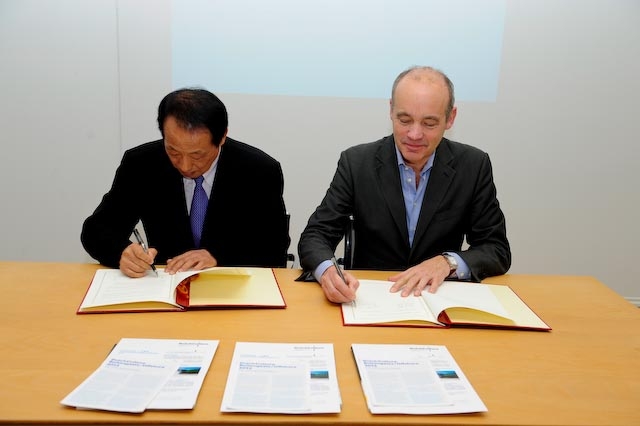 The China - Netherlands Culture and Media Forum, entitled 'Across Golden Bridge' takes place in Noordwijk, Netherlands on April 24th. The theme - Creative Industry and City Development - echoes the 6th Asia-Europe Culture Ministers Meeting (The Netherlands, October 2014). With all-round support from the Ministry of Culture of China, the Ministry of Education, Culture and Science of the Netherlands and the Chinese Embassy in the Netherlands, DutchCulture, centre for international cooperation and the China Cultural Media Group (CCMG) will co-organize the Across Golden Bridge: China-Netherlands Culture and Media Forum at Hotel van Oranje in Noordwijk, the Netherlands on Friday April 24, 2015. Theme of the forum "Creative Industry and City Development" echoes the 6th Asia-Europe Culture Ministers Meeting (The Netherlands, October 2014). At the same time, in line with the renewed
Sino-Dutch Memorandum of Understanding (MoU) on Culture Cooperation 2014-2017
,  the forum aims at creating a dynamic platform for government officials, experts and professionals in the field of cultural creative industry from both countries to share information, exchange ideas, broaden networks and explore potential cooperation in various areas. This Sino-Dutch forum covers 6 general topics at large:
Creative Industry Chain
Creative Technology
Creative Tourism
Visual Identity
Media Development
Urban Planning
A large delegation consisting leaders from the CCMG, cultural scholars, renowned journalists from significant Chinese media (including China Culture Daily, People's Daily, Guangming Daily, China Youth Daily, CCTV, Chinese Radio International and Xinhua News Agency) will visit Netherlands for a week during the period of the glamorous Dutch Flower Parade 2015 and attend the whole-day forum as a peak activity. Besides inspiring speeches, at the forum more than 100 participants from both the Netherlands and China will gather together and meet each other. Chinese journalists will give thorough coverage to their audience back home about the Netherlands and its dynamic creative sector in the format of news report and documentary. If you wish to participate in the forum or know more about the event, please feel free to
contact DutchCulture
.